Peter Parcon
February 6, 2016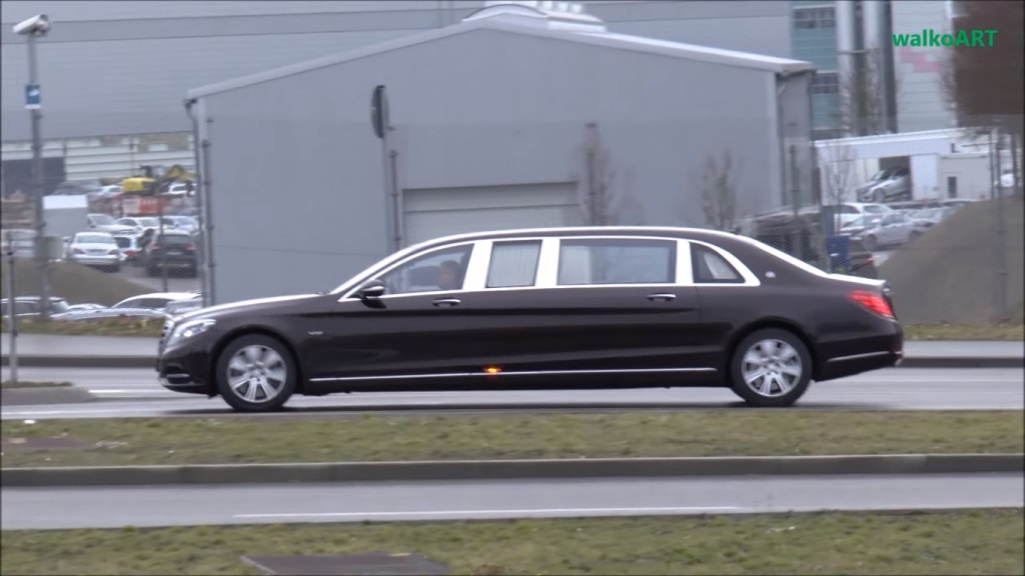 The massively-luxurious Mercedes-Maybach S600 Pullman was caught on camera recently as it was plying the roads of Germany, as shown on a worldcarfans.com report.
The German luxury vehicle manufacturer may be finalizing the adjustments on the S600 Pullman, which is expected to become available in the market within the year. The S600 Pullman was initially revealed by the company last year. While pricing of the flagship model of Daimler has yet to be released, it is expected to cost around $1 million.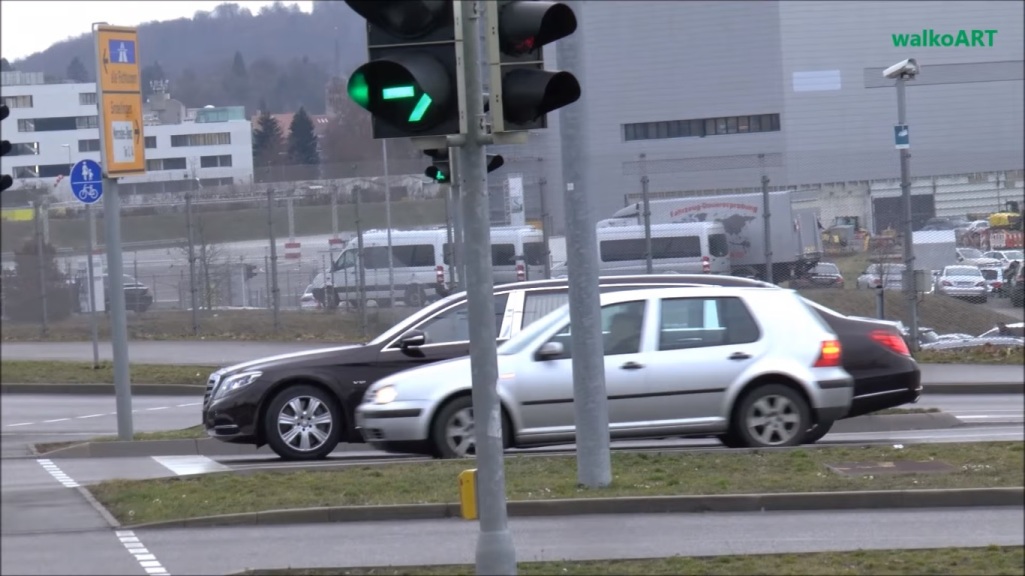 The Pullman is longer compared to the Mercedes-Maybach S Class by 41.3 inches or 1,053 millimeters. The added length is mainly to accommodate the massive 174-inch wheelbase of the Pullman. The large footprint of the S600 Pullman is quite noticeable as the prototype waits in front of a traffic light with the fourth-generation VW Golf.
The interior of the Mercedes-Maybach S600 Pullman was given the best by Daimler, including two executive seats that can recline up to 43.5 degrees, powered footrest and a rear-seat entertainment system that comes with a large 18.5-inch display screen. The interior also has two fold-down seats along with a partition window that is electronically-controlled. A button controls the opacity of the partition window.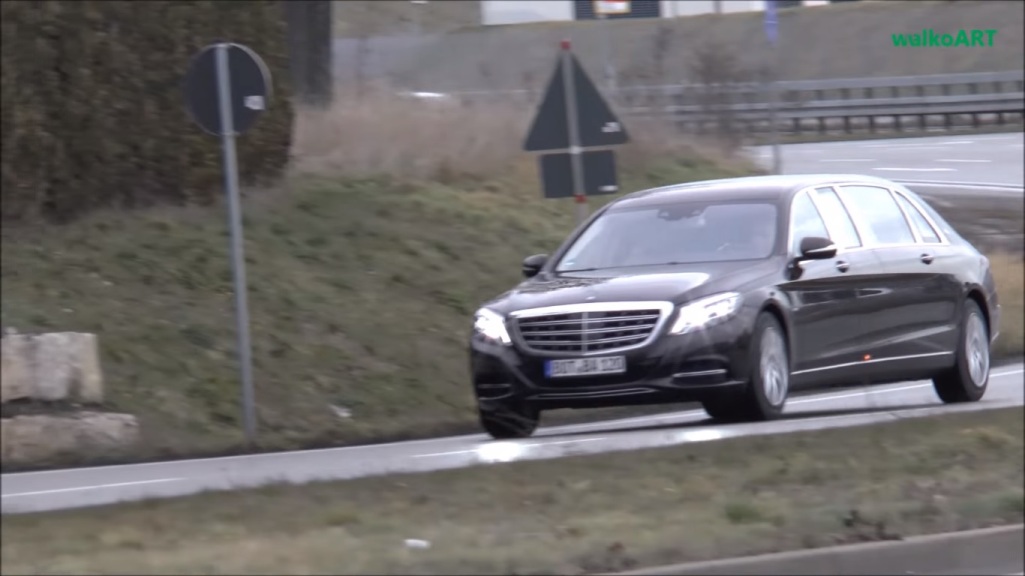 The S600 Pullman features a 6.0-liter bi-turbo V12 engine offering 523HP of power and a torque of 612 lb-ft. For the moment, Daimler has yet to reveal details on the performance information of the Mercedes-Maybach S600 Pullman, which is considered as the "ultimate in exclusivity and luxury."