Peter Parcon
November 23, 2015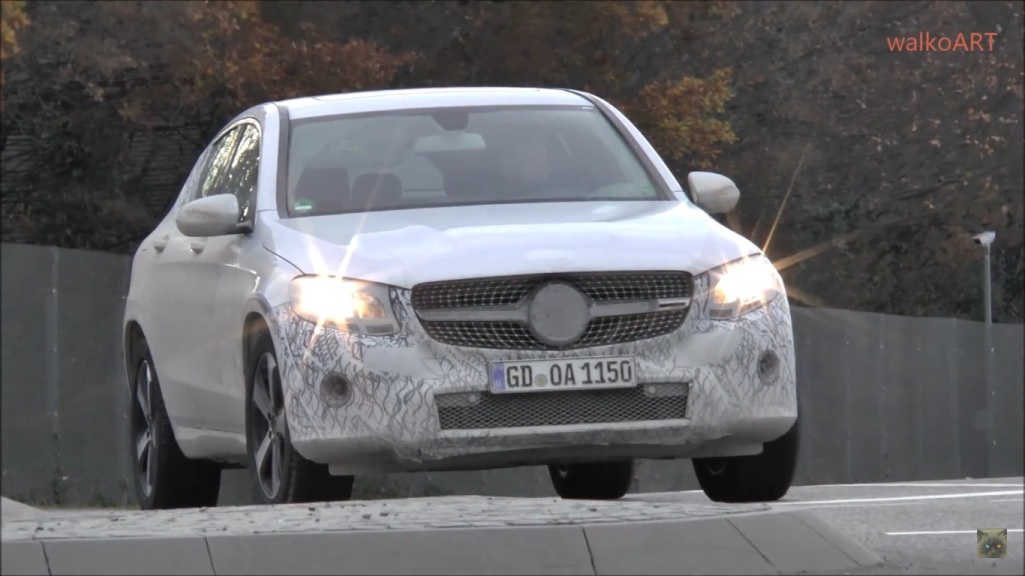 The Mercedes-Benz GLC Coupe is expected to be released into the market soon after the Concept GLC Coupe was previewed during the Shanghai International Auto Show 2015. However, no one was able to predict that Mercedes-Benz will include a Mercedes-Benz GLC Coupe plug-in hybrid in its lineup, as shown on a report from autoevolution.com.
A video of what appeared to be a plug-in hybrid variant of the GLC emerged recently. The extra fuel filler cup gave it away as a possible plug-in hybrid. The extra fuel filler cap can be seen between the right taillight and the rear bumper. This rather inconspicuous detail let the cat out of the bag since this fuel-filler cap essentially provides access to an electric plug of a hybrid system for plug-in hybrids offered by Mercedes-Benz.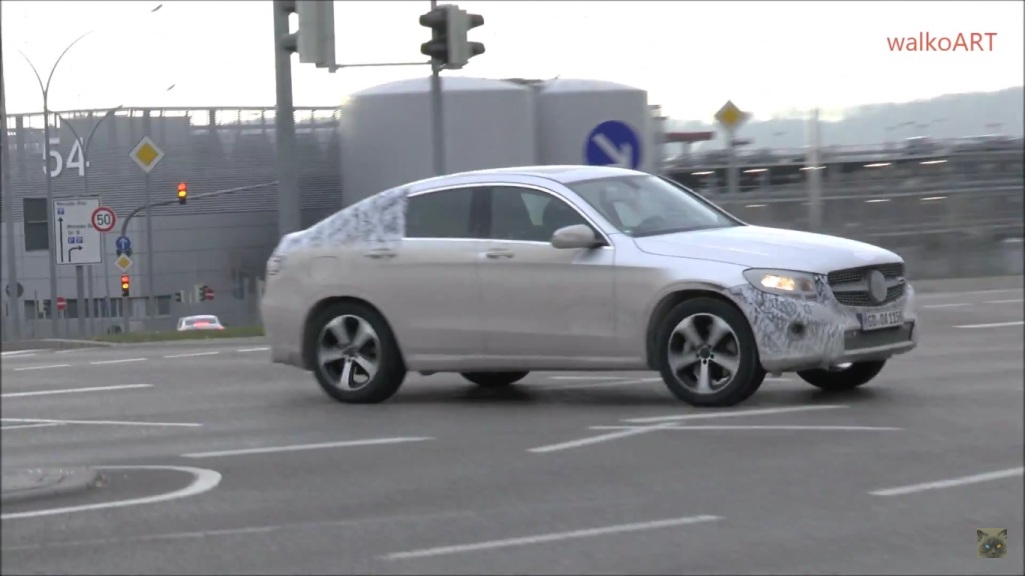 The Mercedes-Benz GLC Coupe plug-in hybrid is expected to feature the 350e moniker, which gives an indication that it will use the same powertrain as the Mercedes-Benz C350e. In other words, it will feature a four-cylinder 2.0-liter turbo-charged engine offering 211 HP of power and torque of 258 lb-ft. This will be mated with an electric motor, which increases the total output of the possible Mercedes-Benz GLC Coupe plug-in hybrid by up to 82 HP and 251 lb-ft of power and torque, respectively.
The lithium-ion battery featuring a 6.38 kWh capacity limits the NEDC fuel consumption of the C350e sedan to 2.12.1 l/100 km or 112 mpg. It is possible to charge the battery through the internal combustion engine, through brake recuperation, coasting and through the use of an electric socket. The all-electric range of this particular model is 31 kilometers or 19 miles.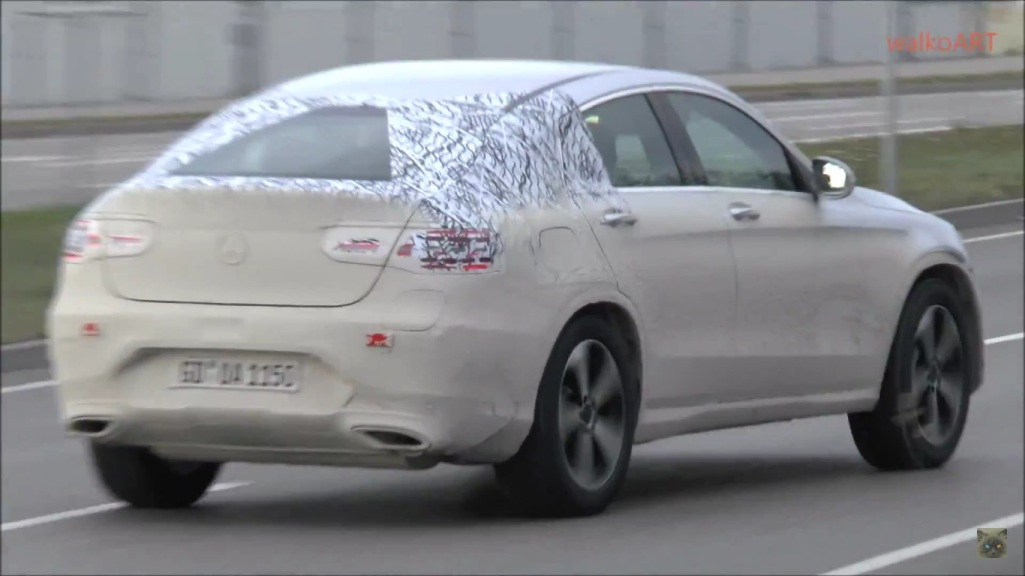 While it remains unclear whether the same powertrain will be used on the GLC Coupe or it will feature a different 2.0-liter turbo-charged engine, some observers say it will be nowhere near to the sedan model. The Mercedes-Benz GLC Coupe plug-in hybrid or the GLC 350e Coupe may see the light of day with the other versions of the GLC Coupe at the Geneva Motor Show next year. Deliveries are expected to begin in Europe by next summer while US customers may expect it to be offered by fall 2016.