Ryan Joseph Ramos
October 10, 2015
Nico Rosberg took pole position at the qualifying session for the 2015 Russian Grand Prix, besting his Mercedes teammate and championship forerunner Lewis Hamilton. This is the German's third pole of the season, and the second straight. It is also Mercedes' 11th front-row qual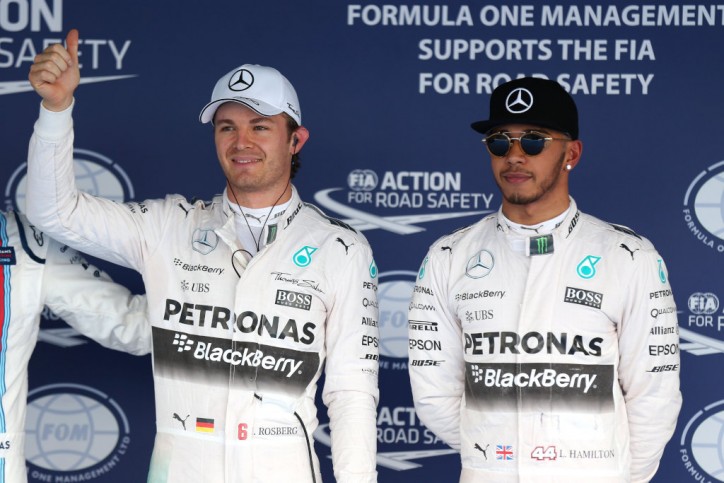 ification this season.
Ferrari drivers Sebastian Vettel and Kimi Raikkonen got P4 and P5, respectively, behind the Williams of Valtteri Bottas in P3. The Force India cars followed, as Nico Hulkenberg qualified into P6 and Sergio Perez into P7.
To round out the top 10 qualifiers, we have the Lotus of Romain Grosjean in P8, the Toro Rosso of Max Verstappen in P9, and the Red Bull of Daniel Ricciardo in P10.
It was generally a tough session for all because of the shortened final practice run, which was cut short after a big crash. Toro Rosso's Carlos Sainz lost control and ended up under the turn 13 barriers.
That was the same turn where Hamilton made an error, running wide because he was trying to cut into Rosberg's time. After that, the British driver decided to pull into the pits even with a couple of minutes left in Q3.
"It was a tricky session today as we were not able to practise a lot yesterday," said Rosberg. "We had to guess what the right set up for this track will be. But we nailed it and had a nearly perfect lap in my first run in Q3." He added that he expects to have "a great battle with Lewis."
Mercedes has proven that it knows how to use front-row lockouts well, so barring a major error or a retirement, it's not farfetched to expect a Mercedes win at the race. We'll see tomorrow, so make sure you check back here at BenzInsider.com for a breakdown of the action.