Giancarlo Perlas
August 6, 2015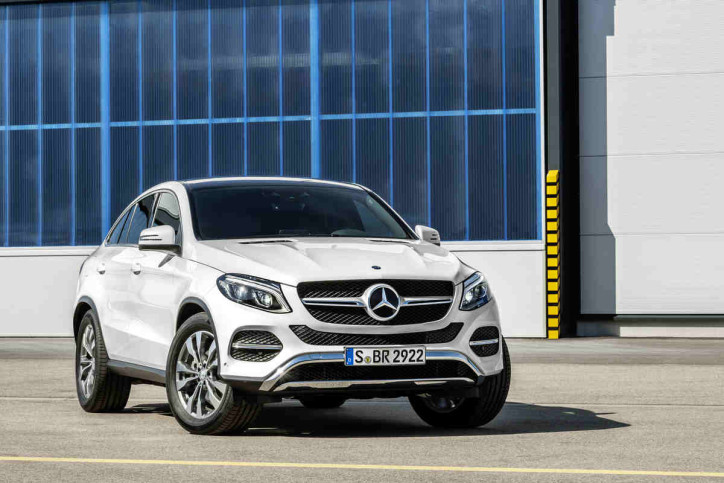 The pricing of the 2016 Mercedes-Benz GLE Coupe was just revealed by its maker. According to the Online Newsroom of Mercedes-Benz USA, the entry-level coupe variant of the M-Class successor will have a starting price of $65,100.
The said amount will already buy customers the GLE450 AMG 4MATIC. However, those who are looking for the more powerful version of the SUV coupe can order the full-fledged AMG GLE63 S 4MATIC, which will also be available at the same time. Going for the latter will push buyers at $109,300.
The figures do not include yet the $925 destination charges of Mercedes. So doing the math, customers who will be buying the mentioned models will have to dish out $66,025 and $110,225, respectively.
It should be noted that the Mercedes-Benz GLE Coupe will only come in AMG models. Therefore, expect a lot of power under their hoods.
In addition to the already stunning styling of the GLE Coupe, thanks to its sexy curves and fine lines, one of its major highlights is what's under its hood. For the GLE450 AMG Coupe, buyers will get a 3.0-liter biturbo V6 power unit along with it. It produces up to 362 hp and 384 lb-ft of torque distributed at a ratio of 40:60 in the front and rear wheels.
On the other hand, the AMG GLE63 S Coupe offers a 5.5-liter biturbo V8, which is hand-crafted by the specialists of Mercedes' performance division. The engine brings the power of the SUV to 577 hp and 561 lb-ft f torque.
Orders for the 2016 Mercedes GLE Coupe can already be made this month.