Peter Parcon
July 1, 2015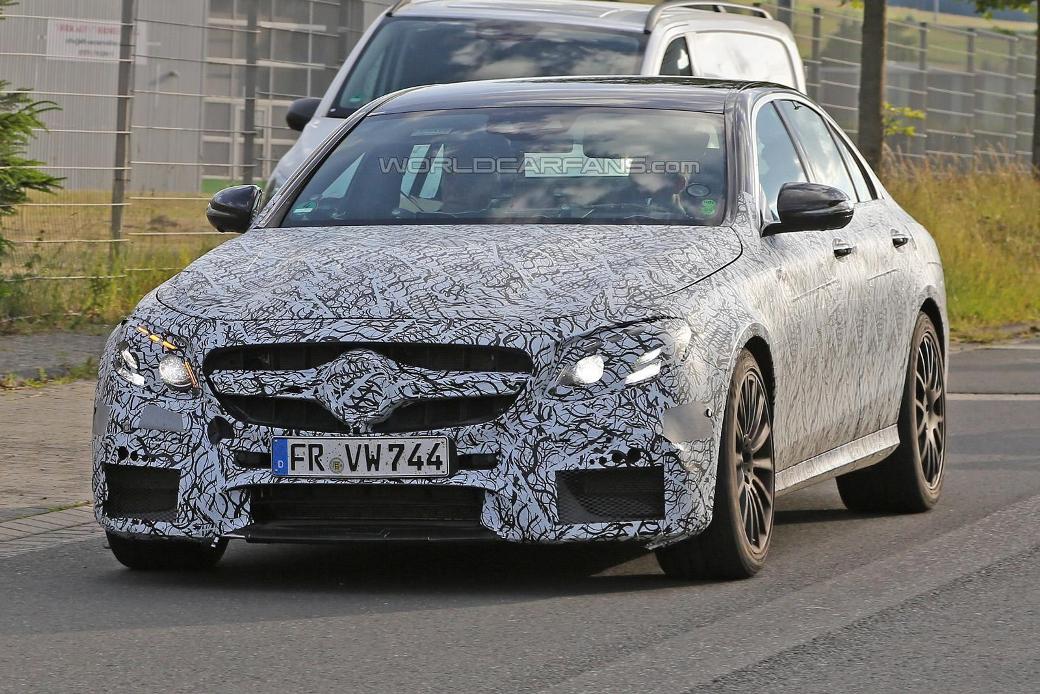 The prototype of the next generation Mercedes-Benz E63 AMG sedan was caught up-close and personal recently, as shown on a report from worldcarfans.com.
The photos showed the next generation high-performance sedan still under heavy camouflage as it was being tested to ensure everything works out well before it will be officially unveiled next year. Once it enters the market, it will go up against strong competition, including the BMW M5.
Despite the camouflage, it was evident that it still features an aggressive design, which will be complemented by a new 4.0-liter twin-turbo V8 engine. While this is the same engine used on the C63 and AMG GT, it will undergo enhancements to allow it to produce more than the power output of the existing model. The power output may increase from 503 HP of the current model to 550 HP for the upcoming luxury sedan. The S variant of the next-generation E63 AMG may offer a much higher power output.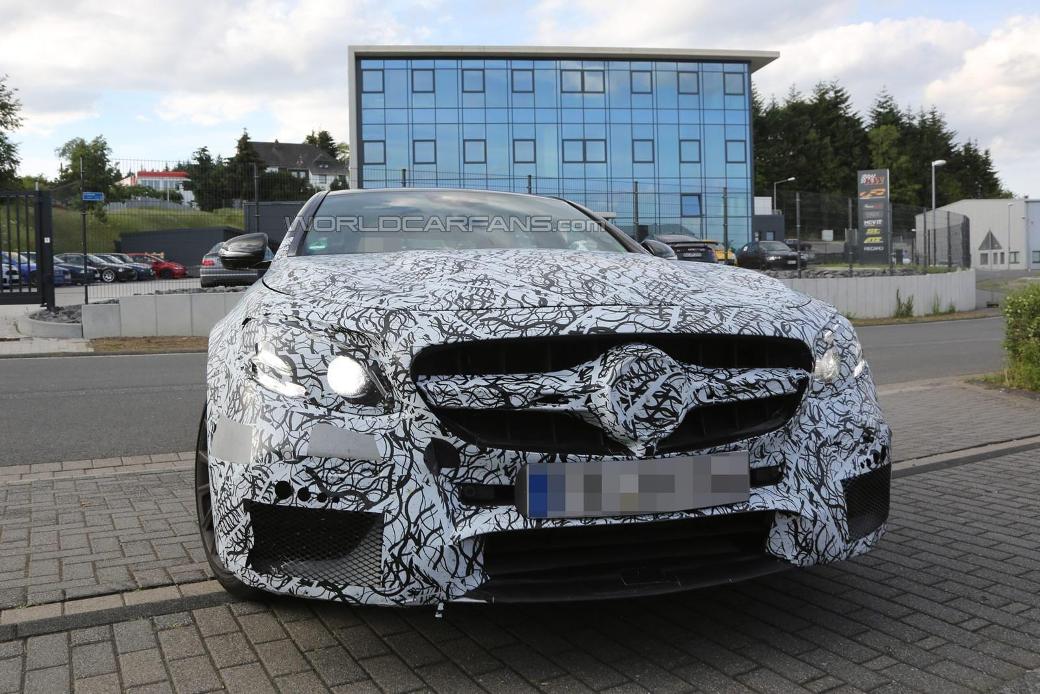 Tobias Moers, head of AMG, said the engine is sufficient enough to allow it to produce more power and torque. The power and torque will be directed into a 4MATIC all-wheel drive system of the E63 AMG. The use of an all-wheel drive model may result to the end of the rear-wheel drive model as indicated in earlier reports. This is mainly due to the popularity of the all-wheel drive system, which is also faster compared to the RWD model.
The next generation Mercedes-Benz E63 AMG is expected to use an enhanced version of the MRA architecture currently being used on the C-Class. This will result to a significant weight reduction compared to the current model of the vehicle. Its lighter weight allows the new model to surpass the performance of the current model.
A sedan is expected to be unveiled first with the wagon version coming in next. The product manager of the German luxury vehicle manufacturer, Gerd Junginger, said the convertible and coupe versions of the next generation Mercedes-Benz E63 AMG will also be produced.