Peter Parcon
June 6, 2015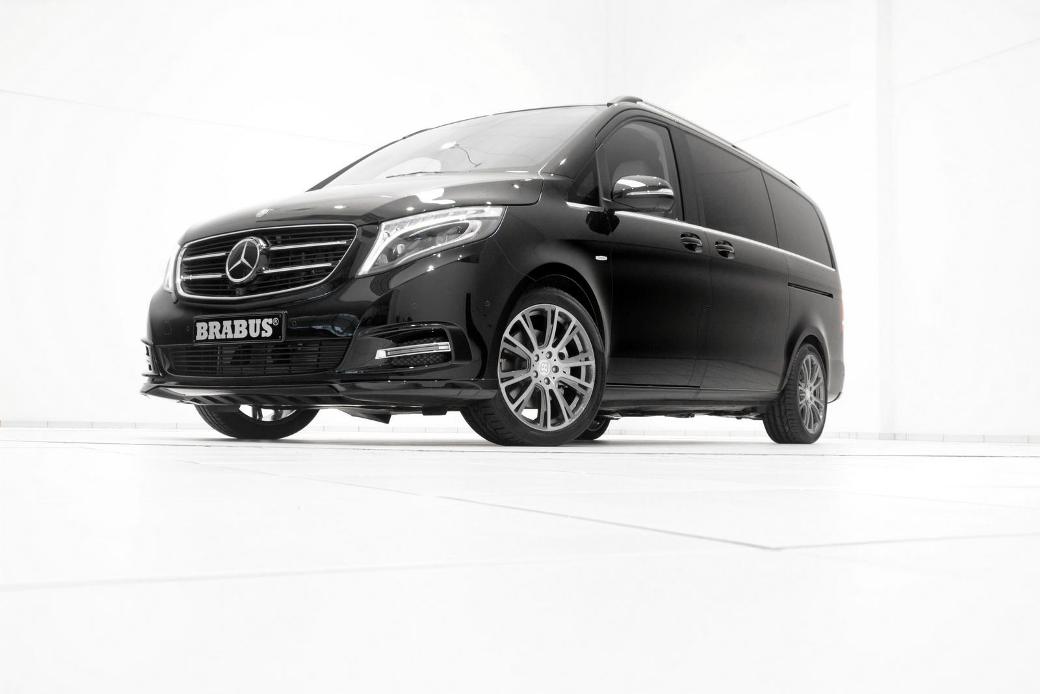 Brabus is at it again as the German aftermarket tuning company unveiled its latest project, a tuning kit for the Mercedes-Benz V-Class. The latest project of Brabus was revealed through a report from worldcarfans.com.
The new aerodynamic body kit provided by Brabus for the V-Class features air intake surrounds, a new front spoiler and a four-tailpipe sports exhaust system as well as a new rear bumper. Completing the exterior, the luxury van of the German luxury vehicle manufacturer was provided a brand new set of 19-inch Monoblock alloy wheels by Brabus. To trim down the ride height of the V-Class by 15 to 25 millimeters, sports springs were added. The ride height is determined by the V-Class model. Brabus also offers optional auxiliary LED lights for the luxury van.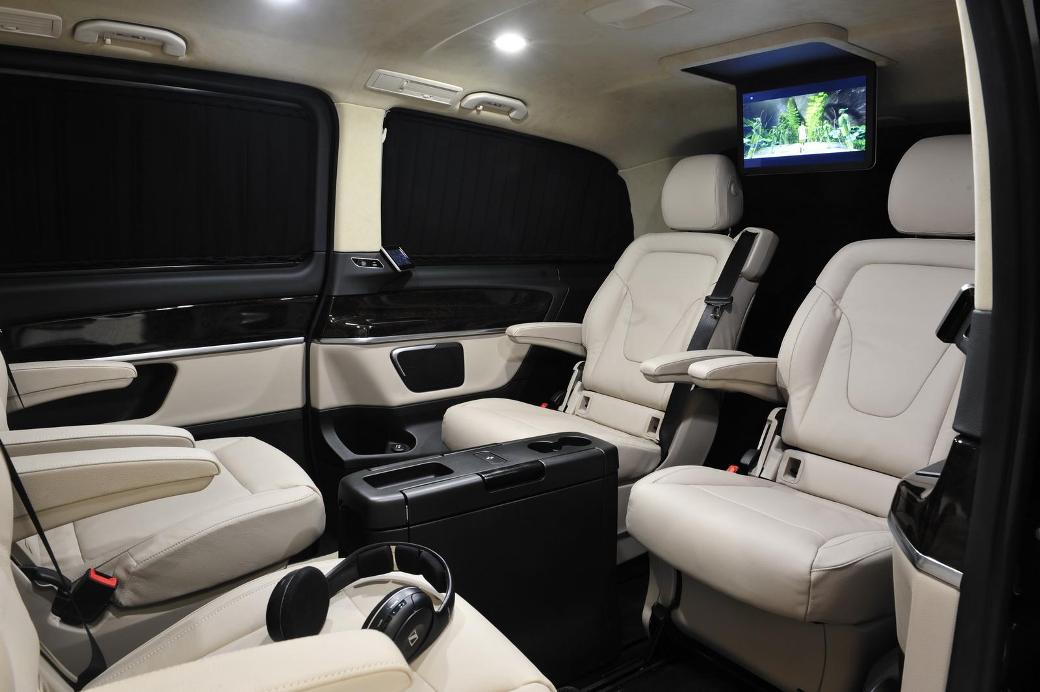 Alcantara and the Mastik leather upholstery of Brabus will adorn the interior of the Mercedes-Benz V-Class. Brabus also provides the luxury van with carbon fiber and wood trims. The cabin also features aluminum door lock pins, lighted sill plates and alloy pedals. However, the main feature in the interior of the Brabus-tuned V-Class is its modern multimedia package featuring two 15.6-inch LCD screens, which display an image from an Apple TV unit, and a Blu-Ray player or a DVBT receiver. Sennheiser wireless headphones are also available along with a 4G mobile internet connection. Touch pads can be added to facilitate the opening and closing of the power curtains, operating the sliding door as well as providing control over the screens, seat heating and reading lamps of the luxury vehicle.
When it comes to performance, a PowerXtra D4 module can be added into the V 250 BlueTEC to increase its power output and torque to 235HP and 510Nm, respectively. These enhancements will allow the Brabus-tuned Mercedes-Benz V-Class to accelerate from 0 to 100 km/g within 8.8 seconds before it reaches its top speed of 210 km/h.