Peter Parcon
June 6, 2015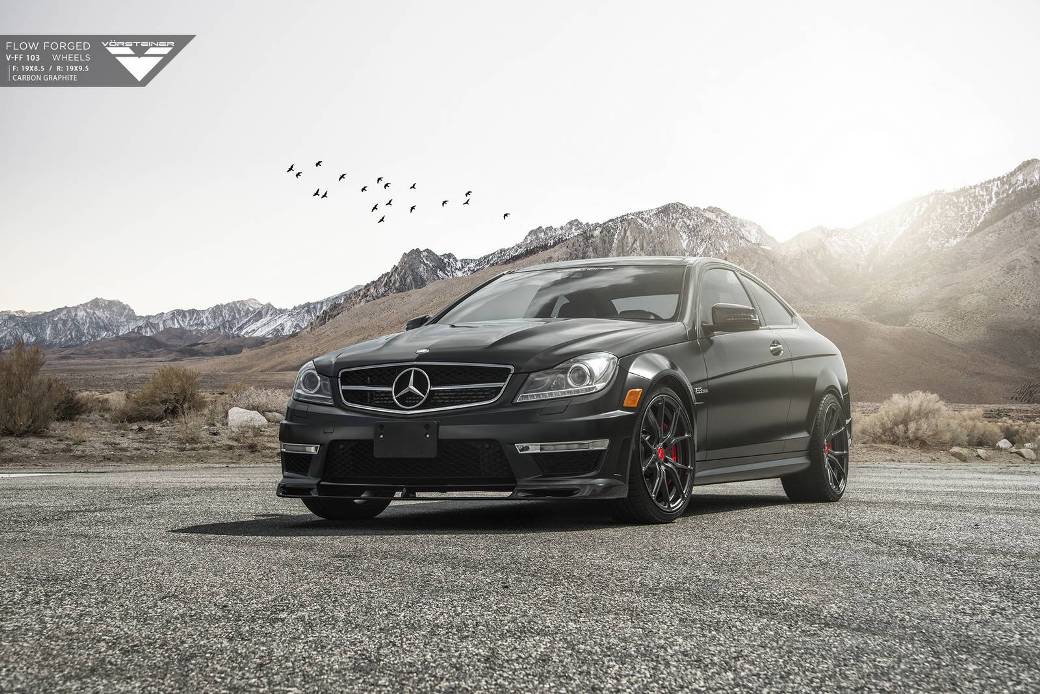 While the Mercedes-Benz C63 AMG Coupe is set to be replaced with a new model, it should never be taken for granted. The engine of the C63 AMG Coupe is capable of producing 457 HP of power along with a torque of 600 Nm. These figures allow it to accelerate from 0 to 100 km/h within 4.4 seconds. The power output increases further to 487 HP with the AMG Performance package, which enhances its acceleration by 0.1 seconds.
The low silhouette and aggressive appearance of the C63 AMG Coupe makes it an ideal candidate for an aftermarket tuning package. Vorsteiner probably had this in mind when it created the Matte Black C63 AMG, as shown on a report from gtspirit.com.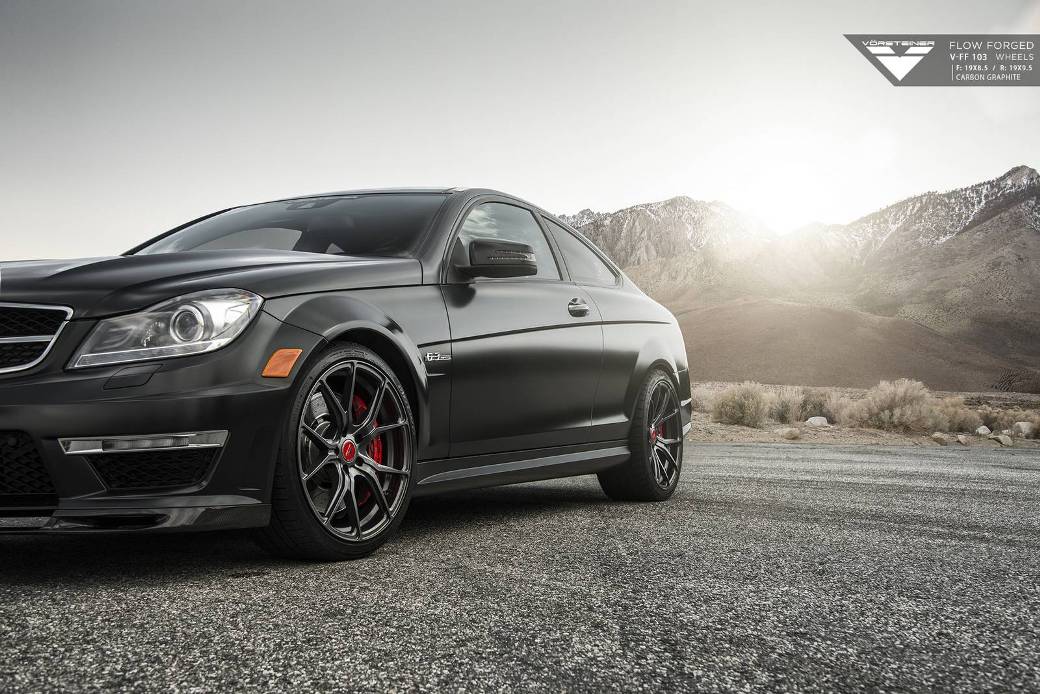 Vorsteiner provided the luxury coupe with a brand-new set of carbon graphite V-FF 103 wheels measuring 19×8.5 inches in front and 19×9.5 inches at the back. The German luxury vehicle is expected to elicit a second look due to the glossy finish on its wheels along with its overall matte-black finish. This combination makes this particular C63 rather unique in the market.
In addition to the wheels, the aftermarket tuning company also gave the Mercedes-Benz C63 AMG a carbon fiber front spoiler and rear diffuser, which completed its look.