Peter Parcon
June 24, 2015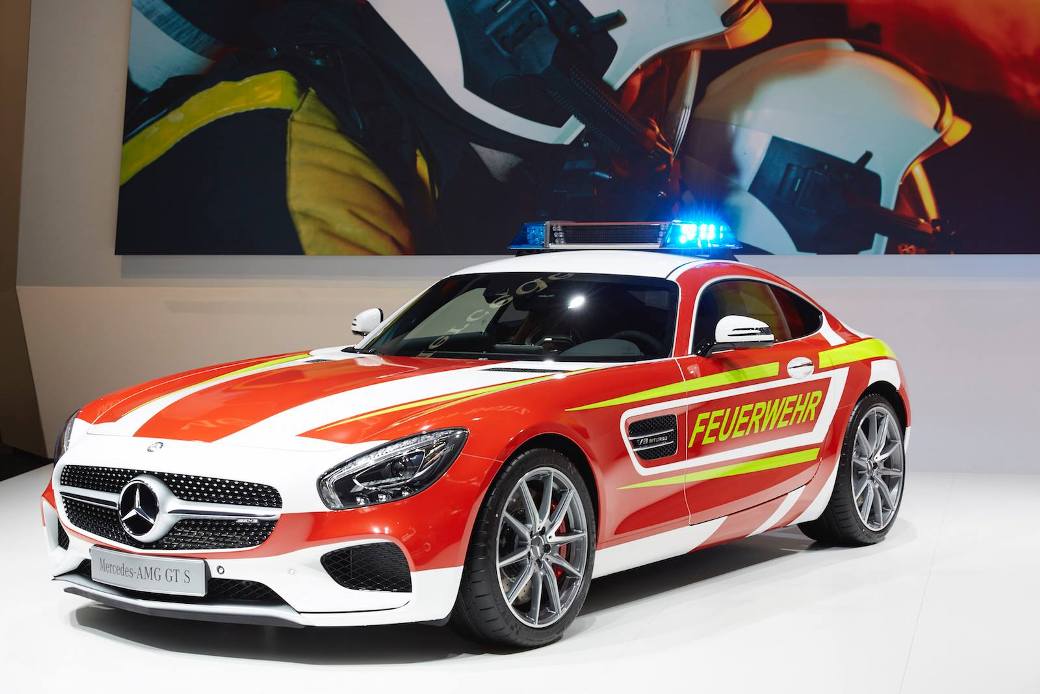 The Interschutz show held in Hannover, Germany is the foremost trade show in the world that puts the spotlight on disaster relief, fire prevention, safety, and rescue vehicles. The show, which can be considered as the Geneva Motor Show for firefighters and rescue personnel, saw the debut of a one-of-a-kind version of the Mercedes-AMG GT S, as indicated on a report from motorward.com.
This particular model of the super car of the luxury vehicle manufacturer is called the Mercedes-AMG GT S Fire Department Edition, and it carries the official colors of the fire department of Germany. It features a red and white wrap combined with fluro yellow elements. Since it is a fire response vehicle, it also comes with a light on its roof. Its bespoke elements also make it unique compared to the regular model of the AMG GT S.
While this particular version of the super car may likely be a showpiece unit, it should be noted that the AMG GT S was selected as the official safety car for both the DTM and Formula 1 racing series. The AMG GT S features a 4.0-liter twin-turbo V8 engine from AMG. It also comes with a seven-speed dual-clutch transmission and electronic controls for its differential, which essentially contributes to its exceptional performance.
In addition to the Mercedes-AMG GT S Fire Department Edition, the German luxury vehicle manufacturer also unveiled a number of customized Mercedes-Benz E-Class Ambulances at the show.