Peter Parcon
May 8, 2015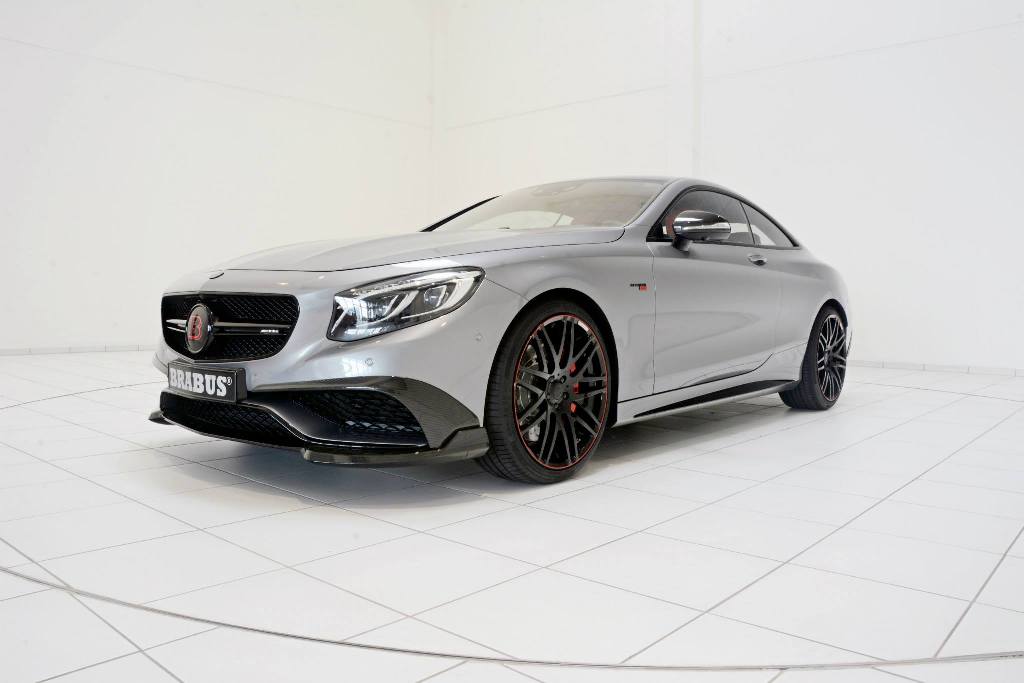 Brabus is one of the more notable tuning companies in the market. So, each time a new project emerges, industry watchers expect the finished product to have an eye-catching design along with a thoroughly-enhanced engine offering high-level performance. One of the latest projects of the tuning specialist from Germany is the Brabus Mercedes-Benz S63 AMG Coupe, as shown on a report from autoevolution.com.
Images of the tuned luxury coupe were shared by the tuning specialist from Germany, and these certainly grabbed the attention of a number of luxury vehicle enthusiasts. Brabus used three colors on the S63 AMG Coupe, silver for the exterior, red for the interior and black for its carbon fiber components.
While the silver color theme of the luxury vehicle appeared somewhat ordinary, a two-tone effect was achieved by Brabus with the use of a good amount of carbon fiber components.
The styling kit for the Brabus Mercedes-Benz S63 AMG Coupe features an imposing front spoiler, customized Brabus grille, side skirts, boot lid spoiler, and carbon mirror caps. The tuning specialist also added rear air ducts along with a rear diffuser featuring a set of large-sized exhaust pipes. The suspension of the tuned S63 AMG Coupe was also lowered, and a brand-new set of gloss-black Monoblock wheels featuring red brake calipers and red outer lips completed the look of the vehicle.
The name Brabus is synonymous to performance and the engine of the Brabus Mercedes-Benz S63 AMG Coupe does not disappoint. The luxury coupe features a thoroughly-enhanced bi-turbo V8 engine with a power output of 850 HP and 1,200Nm of torque.
Brabus was able to reach these numbers after it replaced every part of the 5.5-liter AMG engine of the luxury vehicle. The engine block now has a total displacement of nearly six liters, and was given a carbon fiber and gold coating. Following the engine upgrades, the Brabus-tuned S63 AMG Coupe gained the capability of accelerating from 0 to 100 km/h within 3.5 seconds with a maximum speed of 350 km/h.
The price tag of the Brabus-tuned Mercedes-Benz S63 AMG Coupe is around $494,000.