Peter Parcon
April 15, 2015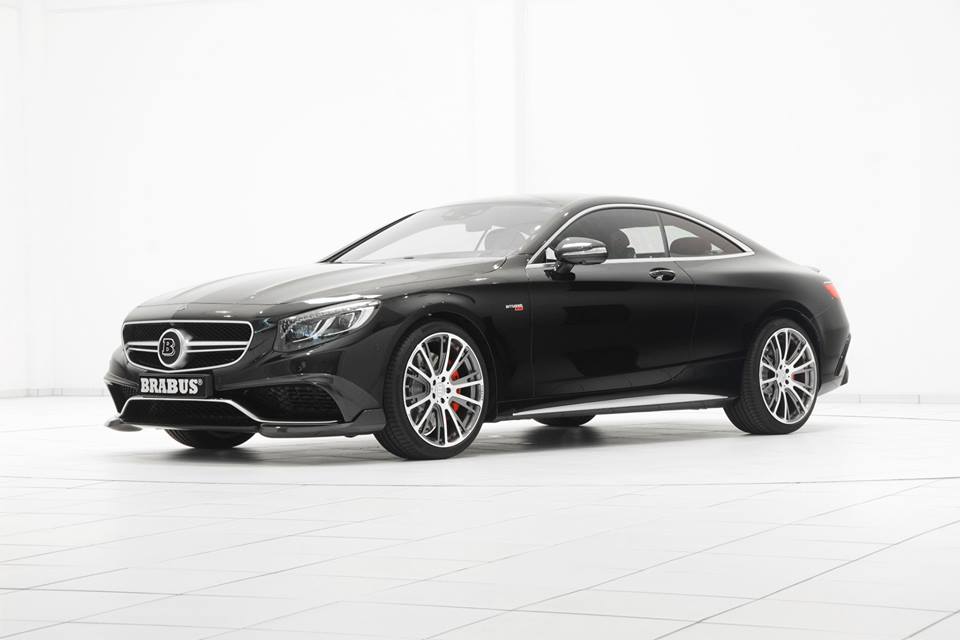 The Brabus 850 Mercedes-Benz S63 Coupe initially showed off its impressive features during the Geneva Motor Show last March. Recently, a new set of studio images of the luxury vehicle were released by the tuning specialist, and once again it showed the notable features of the tuned luxury vehicle, as indicated on a report from motorward.com.
The engine of the Brabus 850 Mercedes-Benz S63 Coupe is considered as its main feature. The original vehicle featured a 5.5-liter twin-turbo V8 engine manufactured by AMG. However, Brabus installed a new crankshaft into the luxury vehicle offering a longer stroke along with an enlarged cylinder bore and bigger forged pistons. These modifications increased its displacement from 5.5 liters to 6.0 liters. Modified exhaust manifolds served as a replacement for the turbochargers. These enhancements increased the power output of the S63 Coupe to 850 HP.
The Brabus 850 Mercedes-Benz S63 Coupe also comes with a special metal catalyst featuring 75-millimeter thick down pipes as well as the Brabus sports exhaust system that facilitates the release of its powerful sound. A new intake module was also installed together with a Gold Heat Reflection sheathing for the charged air and intake pipes. A brand-new ECU model was also added to facilitate ignition and injection.
The increase in its power output gives the tuned vehicle the capability of accelerating from 0 to 100 km/h within 3.5 seconds. It has an electronically-limited maximum speed of 350 km/h. These impressive figures simply added to the luxurious appeal of the Brabus-tuned S63 Coupe.
Brabus provided the S63 Coupe with a striking yet subtle black styling kit. The new styling kit includes a new bumper that incorporated a number of carbon fiber components. It also features a new set of side skirts along its brand new wheels that incorporate black and silver elements. An aggressive rear diffuser was also added into the Brabus 850 along with a boot lid spoiler, brand-new rear bumper, and quad exhaust pipes. The brakes and suspension were also upgraded by Brabus, among others, to complete its luxuriously-impressive look.
Despite all these embellishments, the Brabus 850 Mercedes-Benz S63 Coupe has a rather classy yet discreet overall appearance.