Giancarlo Perlas
March 11, 2015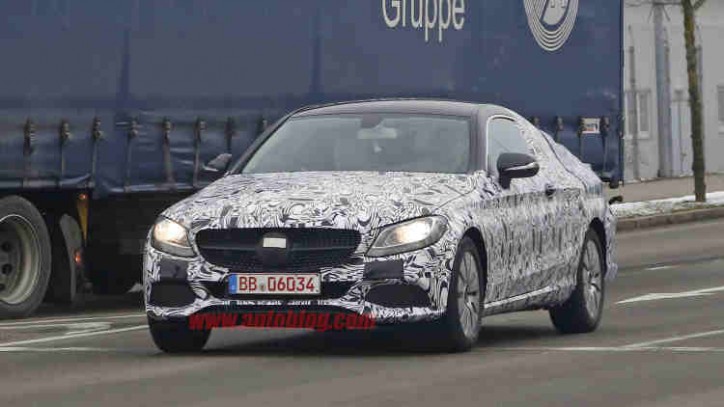 We are still reeling from the effects of being overwhelmed by the stunning autos introduced in the 2015 Geneva Motor Show, particularly the Mercedes-Maybach Pullman, Mercedes-AMG GT3, Mercedes-Benz SL Mille Miglia Edition, and a lot of others. However, the three-pointed star brand seems to be gearing for the release of another awesome variant of one model in its core series.
Recently, spy photos of a new Mercedes C-Class Coupe surfaced. Based on the images leaked by autoblog about the car so far, it is more agile and sporty-looking than its sedan counterpart.
Gorden Wagener, the head of design in Mercedes, even claimed the C-Class Coupe would be more beautiful than the S-Class Coupe as it will feature several styling upgrades both in front and at the back. The photos show that the signature long hood of the car will be retained to put emphasis on its rear-wheel drive architecture. On the other hand, Tobias Moers, the Mercedes-AMG boss, called the car as a "breakthrough" for the brand.
As for the power unit of the auto, it is expected to carry the existing engines of the current C-Class. That would include the 4.0-liter biturbo V8 for underneath the hood of the C63 AMG Coupe.
The new Mercedes C-Class Coupe will have the model year 2016. The source claimed it will be unveiled at the Frankfurt Motor Show in September of this year.
2016 Mercedes C-Class Coupe Spy Shots
Check out the gallery below for more spy shots of the upcoming Mercedes C-Class Coupe, which were provided by autoblog: