Giancarlo Perlas
March 12, 2015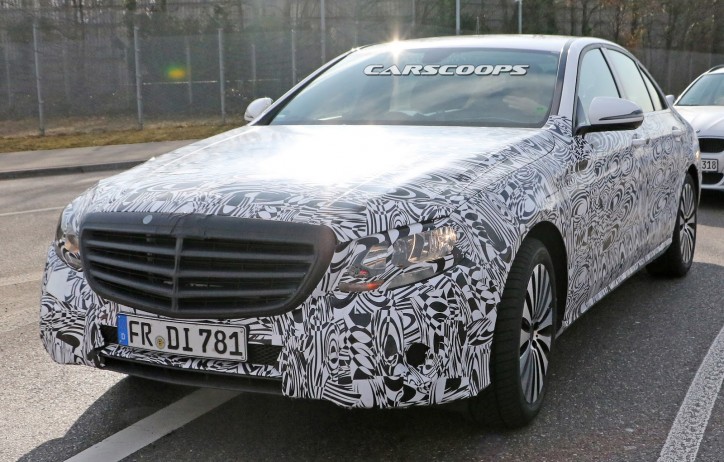 Not so long ago, we featured a new Mercedes-Benz E-Class prototype wrapped in camouflage. Based on sources, the car will be the 2017 model of the range. Recently, more spy shots of the auto surfaced. This time, more of its key features are becoming prominent.
In the latest spy photos of the 2017 Mercedes-Benz E-Class, which were released by CarScoops, the grille of the car can already be seen. Last time, a padded surface seemed to be hiding it. The shape of the hood can also be more appreciated in this current state.
The same can be said at the back of the car. The removal of the padding revealed the true shape of the car's boot lid and bumper.
The E-Class in the pictures is still in heavy camo though. So, it is really hard to tell its other styling upgrades. However, it can be noticed that its design is influenced by the latest S-Class and C-Class. Well, it is expected because the car is the mid-range model of the three-pointed star brand.
The MRA platform is still used in the 2017 Mercedes E-Class architecture. The auto appears to be longer, lower and wider than the previous series using the W212 platform.
Among the speculated engine options available for the future E-Class will include the current offerings of the automaker for the model, plus a 4.0-liter twin-turbo V8 found in the Mercedes-AMG GT will be set for its AMG version. A Plug-In Hybrid variant is possible too.
More Photos of the 2017 Mercedes-Benz E-Class
Check out the other spy photos of the car in the gallery below, which were provided by CarScoops: