Muamer Hodzic
March 2, 2015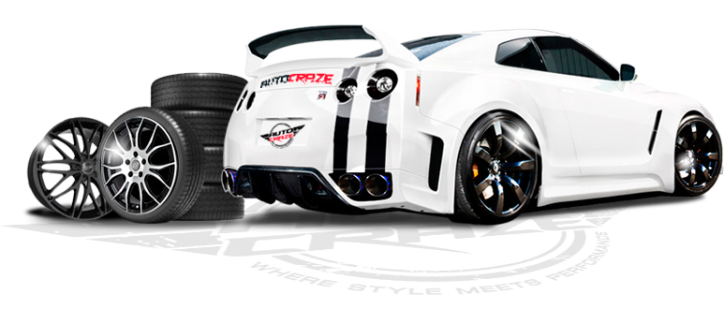 When it comes to buying cheap wheel and tyre packages online and receiving the highest standards in customer service, it all seems like one big oxymoronic fairy tale, doesn't it? For as long as wheel shops have been in existence, cheap tyres and world class customer service certainly have not gone hand-in-hand. The fact is, most of you who receive superior quality products to fit onto your vehicle have paid a premium price to receive the good stuff. The old adage, "you get what you pay for" seems to apply nicely to the auto parts industry.
However, what if there were a place where you could find the top wheel and tyre brands under one roof for a fraction of the price? Let's take this fantasy a bit further and imagine unparalleled customer service from people who truly love what they do and not so concerned about how much money they make off of you. In fact, let's go so far as to say free shipping, guaranteed fitment and free installation kits are also included with any purchase you make…Sound pretty farfetched, huh?
Well, I've got some great news! There is such a company that exists! Introducing…
AutoCraze – Online Wheels Shop
AutoCraze was created by car enthusiasts who have been on the rough end of sketchy business practices in the past by lesser known wheel and tyre shops who were out to fill their pockets by taking advantage of their customers.
Instead of complaining about it (well, we did a little complaining), we decided enough was enough! We took those negative feelings and channeled them into something positive! So positive, that we have been able to single-handedly change our customers perspective on the auto parts industry.
If you have had negative experiences dealing with staff at wheel and tyre shops, you will simply be amazed at how knowledgeable and willing to help our customer service staff is when helping you pick the best set of wheels for your 4WD vehicle. We like to think of them as "consultants" here to provide expert advice.
So, if you are indeed intrigued by the thought of buying wheel and tyre packages from the top name brands in the industry at ridiculously low prices, a customer service team that actually cares and products that will always fit your vehicle the first time – head on over to AutoCraze to experience the big difference!