Peter Parcon
January 11, 2015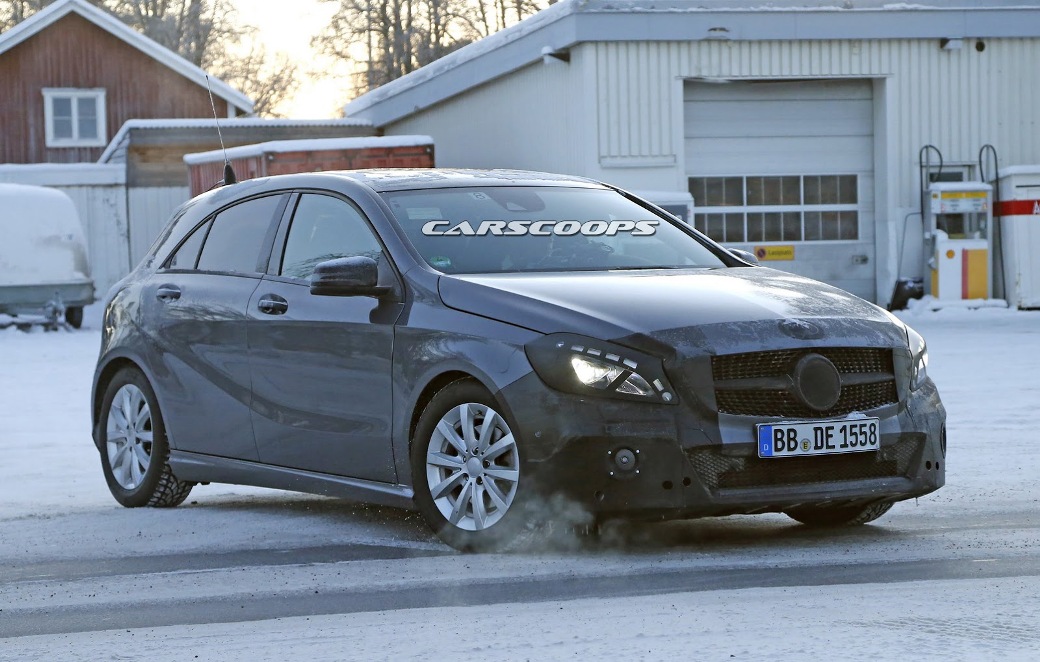 Images of a face-lifted Mercedes-Benz A-Class emerged recently as it prepares for its official launch before the end of the year, according to a report from carscoops.com. The A-Class may follow the footsteps of the B-Class, which received an update around three years after it was initially unveiled by the luxury vehicle manufacturer.
The images showed the prototype A-Class hatchback going through winter testing that was reportedly held in Sweden. The luxury vehicle, which appeared to have similar specifications as the A250 due to its front grille, had its front end and rear lights covered up. It basically showed that these components may undergo some changes. The air intakes and taillights are also expected to go through some revisions.
The bumpers in front and rear of the Mercedes-Benz A-Class are also expected to go through slight revisions to enhance their style and aerodynamics.
Aside from the exterior revisions, industry watchers are also expecting the interior of the luxury vehicle to be updated. It may feature a better COMAND infotainment system, which is expected to have a larger screen. While the A-Class is not expected to go through any major engineering enhancements, its model range may receive enhancements in its gasoline and diesel engines to enhance their efficiency.
On the other hand, the A45 AMG model of the Mercedes-Benz A-Class may receive a good amount of attention by the engineers at Mercedes, if reports are proven to be true.