Peter Parcon
January 10, 2015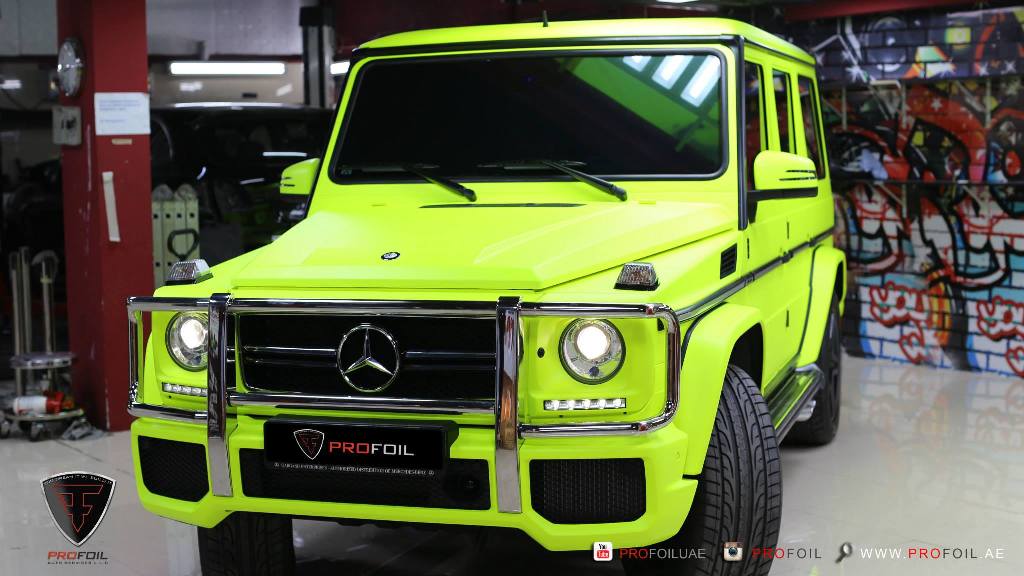 The Mercedes-Benz G63 AMG may be considered as a monster of a vehicle, but this distinction has not stopped ProFoil from giving it a neon color makeover, as indicated on a report from autoevolution.com. The color used on the G63 makes it quite an eye-catching off-roader.
The G63 was introduced into the market in 2013, and its color pallet has remained the same until now. With the release of new vinyl color shades, ProFoil decided to provide the V8-powered monster of a vehicle a neon yellow color. This is not quite what a number of industry watchers had in mind for the G63.
The fluorescent-yellow vinyl wrap provided by ProFoil on the G63 AMG allows it to stand out in the crowd, which is something that is typical of the ultra-rich in the Middle East.
The Mercedes-Benz G63 AMG may have a classic appearance, which has basically remained the same since the 70s. It may have gone through a number of automotive enhancements, but it still retained its design. The 4×4 was already tested by Mercedes-Benz in the desert and the Arctic Circle.
A number of well-known celebrities already own the G63, including Hilary Duff and the Kardashians. The G63 AMG has really gone through a lot and the latest enhancement only makes the Mercedes-Benz G63 AMG an appealing option for anyone who wants to buy a new off-road vehicle for the garage.