Peter Parcon
October 5, 2014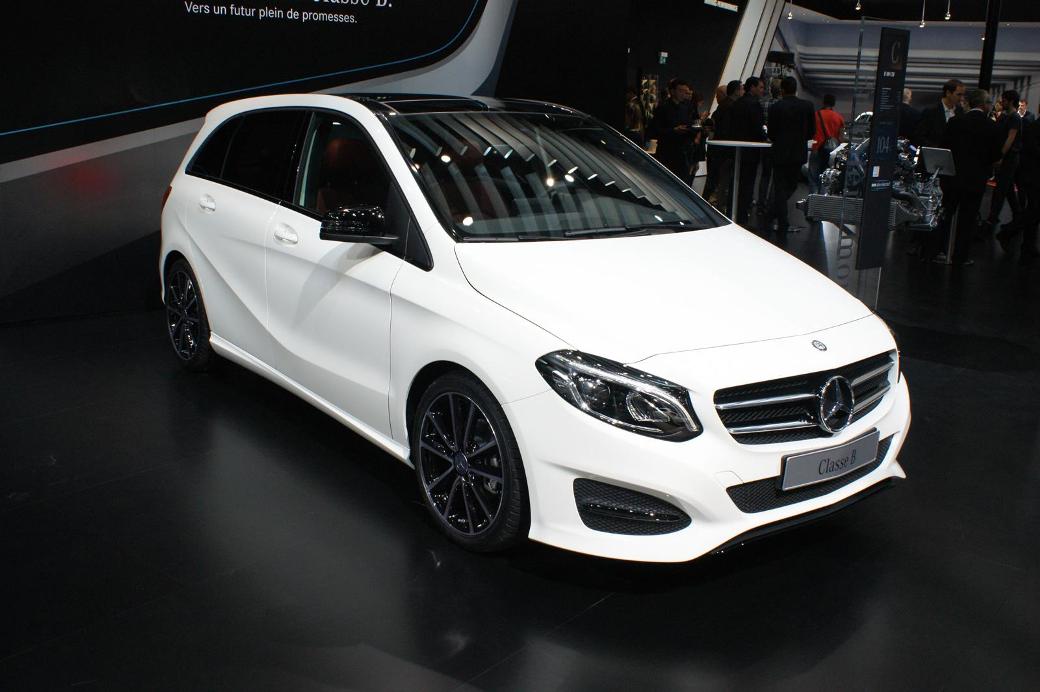 The face-lifted 2015 Mercedes-Benz B-Class made an appearance at the Paris Motor Show, according to a recent report from worldcarfans.com. The appearance comes at the heels of its online launch last month by the luxury vehicle manufacturer.
The compact MPV basically maintained many of the design aspects with a few exceptions including an update front grille along with the integration of DRLs into the headlight cluster. Although the B-Class can feature LED High Performance headlamps, they lack compatibility with the Electric Drive model of the luxury vehicle.
The updated B-Class also features twin-color LED taillights while its rear bumper will integrate trapezoidal exhaust pipes. The biggest modifications made on the B-Class include it bigger heads-up display along with its keyless start feature.
Despite its simple design upgrades, the face-lifted 2015 Mercedes-Benz B-Class has a sportier and premium appearance. The engine options for the B-Class also ensure it is not left behind by the 2-Series Active Tourer of BMW. The luxury vehicle manufacturer from Germany did not pull the stops in offering at least seven diesel engine versions of the face-lifted B-Class. The basic diesel model offers a power output of 90HP for the B160 CDI model while the B220 CDI 4Matic has a total power output of 177 HP.
On the other hand, the gasoline version of the face-lifted 2015 Mercedes-Benz B-Class has a total of six variants. The B180 base model features a power output of 156 HP through its 1.6-liter four-cylinder engine. The B250 variant offers a total power output of 211 HP. The electric motor of the B-Class Electric Drive offers a power output of 180 HP while allowing it to accelerate from 0 to 62 mph within 7.9 seconds. The lithium-ion battery pack of the Electric Drive allows it to travel for 85 miles before it will be necessary to charge it. A two-hour charge allows users to travel for 60 miles.
Although deliveries of the face-lifted 2015 Mercedes-Benz B-Class are set to start on November 19, it is also expected to be offered through numerous dealerships by November 29.