Giancarlo Perlas
October 8, 2014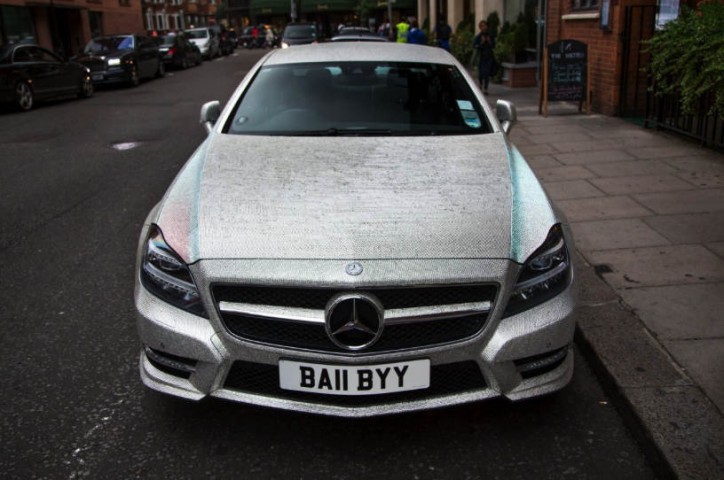 A Russian student and socialite named Daria Radionova became the talk of social networks and various news sites, particularly automotive blogs, after she revealed her Swarovski-coated Mercedes-Benz CLS 350 to the world. Online sources claimed the number of faux diamonds adorning the car with the special plate BAII BYY numbered up to one million.
Just three weeks after the vehicle became the talk of the online community, it was put on sale in eBay. The price of the car in the auction site starts at £89,999.
According to the owner, her decision to sell the car is to support Manchester & Cheshire Dogs' Home, which was recently consumed by fire. The socialite added she would also set aside some of the money to help charities in Moldova that help dogs. It should be noted that Radionova is a native of Moldova, the poorest country in Europe. Mail Online said 10 percent of the sale will be set aside by Radionova for the mentioned charities.
Critics pointed out that the car was only valued at around £25,000, to which the rich 21-year old denied. The owner explained the car cost at least £50,000. Then, the Swarovski job made her spend at least £20,000, plus an extra £15,000 for the delivery of the car from Russia to London.
Quoting Radionova, one main problem of having the car is looking for a safe parking space for it. She said people would try to take some of the crystals from the car.
The auction for the glittering auto ends on October 16, but no bids have been placed yet the last time we checked.