Peter Parcon
September 23, 2014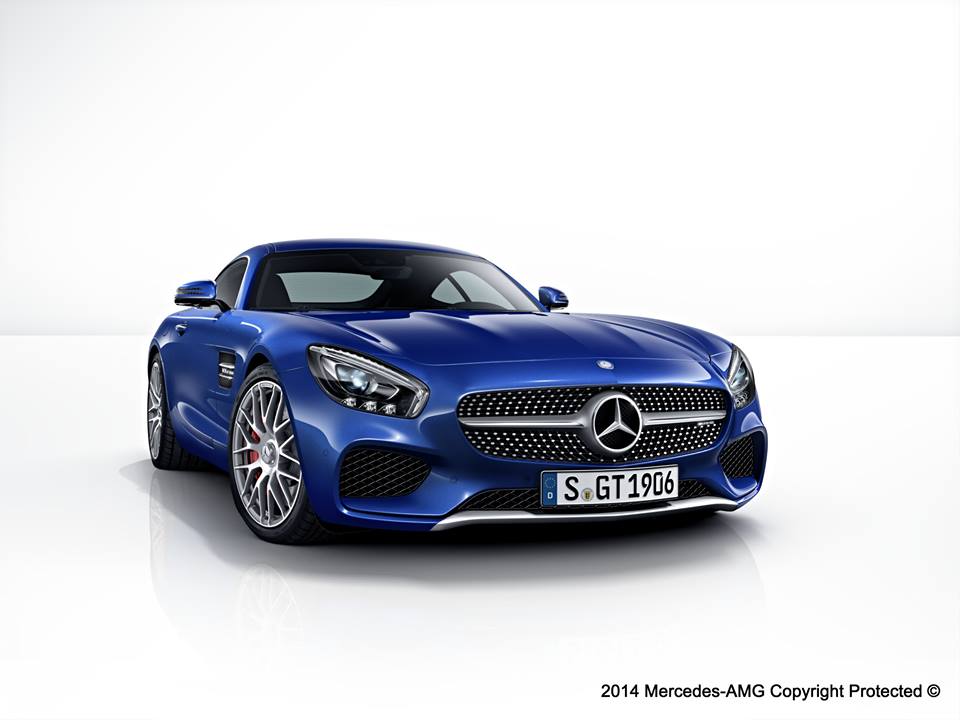 Images of the recently-launched Mercedes-Benz AMG GT were released recently by the luxury vehicle manufacturer showing eight different color options, according to a report from gtspirit.com.
Although Mercedes-Benz has kept mum about the details of the full color palette for its latest supercar offering, the images showed eight colors for the exterior of the AMG GT. These colors include black, dark red, red, grey, silver, white, blue and yellow.
The Mercedes-Benz AMG GT is considered as the successor of the SLS AMG and is the second sports car that was developed by Mercedes-AMG. It features a font mid-engine layout. The luxury sports car features the 4.0-liter twin-turbo AMG V8 engine that offers 462 HP of power for the GT model. The power output of the GT S model is at 510 HP. Aside from complying with the Euro 6 emission standard, the engine is also compliant with the maximum particulate emissions level that will be implemented in 2016.
The luxury sports car is capable of accelerating from 0 to 100 km/h within 3.8 seconds. It also has a top speed of 310 km/h. The V8 engine also uses dry sump lubrication and integrated turbochargers. It is mated with a seven-speed dual clutch unit developed by engineers from AMG.
The Mercedes-Benz AMG GT weighs around 1,540 and has a power-to-weight ratio of 3.3 kg per HP. Its fuel consumption is at 9.3 liters for every 100 kilometers.
The GT also features an adjustable drivetrain through the AMG DYNAMIC SELECT. It has a number of modes including Controlled Efficiency, Sport, Sports Plus and Individual mode. The GT S features a Race drive program that is mated with a double clutch transmission for usage on the racetrack. A manual transmission mode is also available for the vehicle once the driver activates the Manual mode of the luxury supercar.
The vehicle also features a double-wishbone suspension system at the front and rear. The wishbones, hub carriers of both front and rear axles and the steering knuckles are made of forged aluminum. The Mercedes-Benz AMG GT S also features an electronically controlled damping system, which is optional for the GT.