Peter Parcon
September 25, 2014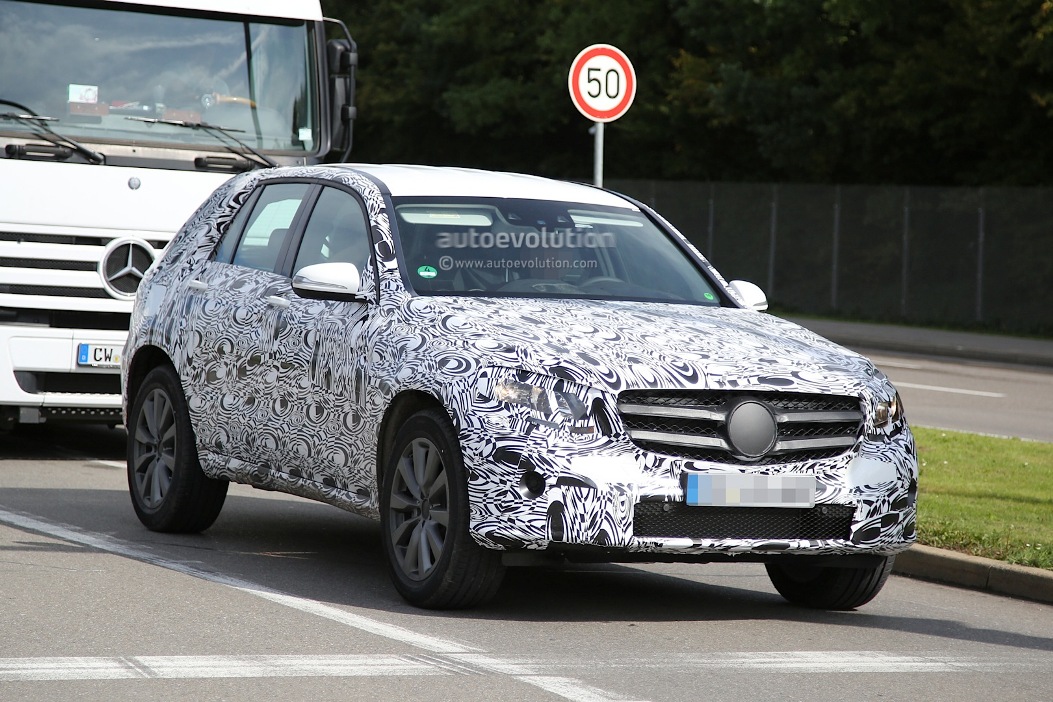 Images of the test prototype of the second-generation Mercedes-Benz GLK emerged recently with some of its camouflage taken off, according to a report from autoevolution.com. The images gave indications that the successor to the GLK was already in its final development stages.
The design of the upcoming luxury compact SUV from Mercedes-Benz is similar to the C-Class, which is considered as the best compact executive sedan currently available in the market.
However, it appears that the next-generation Mercedes-Benz GLK may be renamed, if recent reports prove to be true. These reports indicated that it may be possible for the next GLK to become a part of the C-Class range of vehicles and will be given the name GLC.
The upcoming vehicle is based on the platform used on the W205 C-Class sedan and estate model. Industry watchers are also expected a similar engine range to be offered for the X205 GLC. It is expected for a good part of the European market to opt for one of the three 2.1-liter diesel models that have a power output ranging from 136 OS to 204 PS. On the other hand, American buyers are expected to opt for the 2.0-liter turbo and V6.
Reports have also indicated that the upcoming vehicle may also have an AMG version. Official reportedly confirmed this report, which means it may feature the 4.0-liter bi-turbo V8 engine. The GLK is among the few models of the German luxury vehicle manufacturer to lack a sports variant, which is not considered to be good news for luxury vehicle enthusiasts.
The recent images are the best ones of the upcoming GLK, which is expected to be significantly different compared to the current model of the luxury SUV. The longer wheelbase of the upcoming vehicle will differentiate it from the GLA crossover. The upcoming next-generation Mercedes-Benz GLK is expected to be officially launched by the luxury vehicle manufacturer from Germany by September 2015.