Peter Parcon
September 24, 2014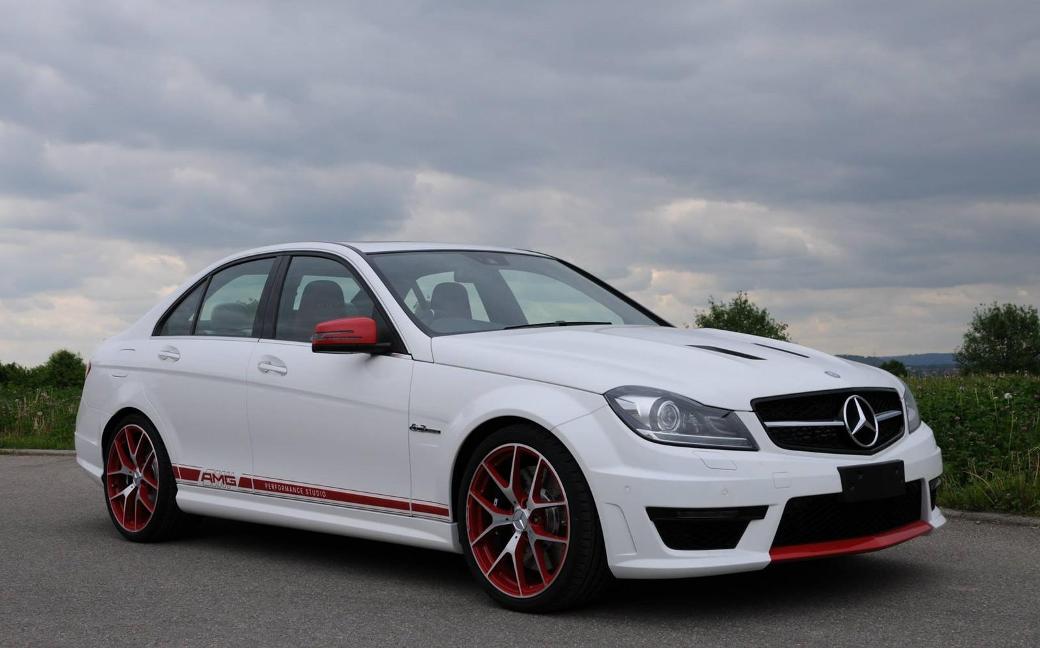 Images of the Mercedes-Benz C63 AMG Edition 507 built, specifically for the market in Australia, were released by the luxury vehicle manufacturer, according to a worldcarfans.com report.
The C63 AMG Edition 507 was released sometime in February last year to serve as the final goodbye for a generation of luxury vehicles of Mercedes-Benz. Two units of the vehicles meant for the Australian market were tuned by Performance Studio.
The tuning specialist enhanced the interior and exterior of the luxury vehicle. It is also considered as the first model of Mercedes-Benz to feature the AMG Sports Stripes package. The body of the luxury vehicle is colored white and features red accents on the mirror caps, front and rear spoiler lips, and alloy wheels.
The red and white accents are not limited to the exterior of the vehicle since they were extended into leather upholstery of the interior cabin. The interior also features white-colored door panels accented with red stitching. In addition to these accents, the Mercedes-Benz C63 AMG Edition 507 also comes with bespoke floor mats featuring the "507" lettering along the headrests. The steering wheel is wrapped with Alcantara with glossy trims and red stitching.
The C63 AMG Edition 507 features a 6.3-liter naturally-aspirated V8 engine offering a power output of 507HP and torque of 450 lb-ft. The power output and torque is 50 HP and 7 lb-ft higher than a standard model of the C63 AMG. The luxury sedan is capable of accelerating from 0 to 62 mph or 0 to 100 km/h within 4.2 seconds while its electronically-limited top speed is at 174 mph or 280 km/h.
The replacement of the Mercedes-Benz C63 AMG Edition 507 is expected to be launched over the internet before it will be exhibited at the Paris Motor Show.