Giancarlo Perlas
September 12, 2014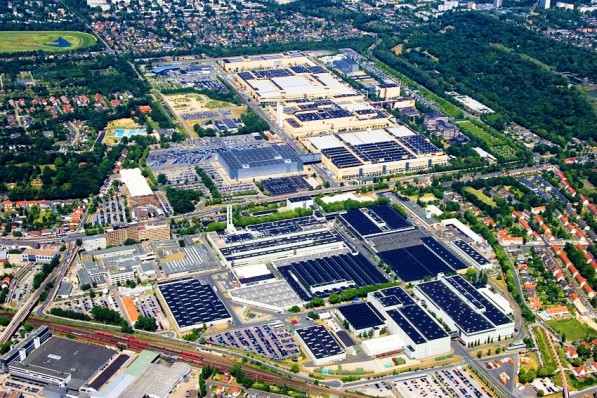 Following a very busy September 9 unveiling event for the Mercedes-AMG GT, Daimler revealed its plan to revamp the production of its factories in Germany and reorganize its global manufacturing networks. According to Wall Street Journal, the parent company of Mercedes-Benz is planning to invest a total of more than €3 billion (equivalent to $3.9 billion) for the mentioned purposes.
The spokesperson of the German marque stated on Wednesday that individual plants and their managers are being pressured with the challenges posed by the growing number of models offered by the Mercedes-Benz brand, increasing volume, and unprecedented complexities. Markus Schafer, the production head of Mercedes-Benz division, stated Mercedes is targeting 18 vehicle launches plus 12 other planned until 2020.
Schafer explained in an interview with the source that the previous production structure of Daimler allowed each plant to be operated independently. However, they are now organized based on product architectures.
Using a number of basic modules, the automaker would be able to manufacture varying models under one production line, said the source. Overall, the new strategy would centralize management, cut investment costs, and optimize each plant's capacity.
The concentration of the production and the biggest volume will comes from the popular variants of Mercedes-Benz. These are the S-Class, E-Class, and C-Class.
Shafer disclosed that Daimler will put €1 billion in its plant in Sindelfingen. Then, €750 million will go to the facilities of the Bremen plant. Bremen, located at the North Sea coast, is notable for its production of the very popular C-Class. Lastly, another billion will be allocated for the Stuttgart-Unterturkheim plant.