Giancarlo Perlas
August 2, 2014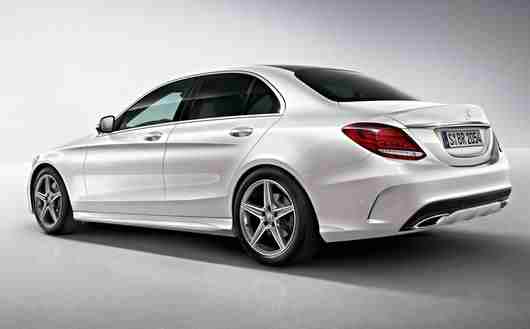 The prices available for customers in the United States who are looking to buy the 2015 Mercedes C-Class Sedan are out.
Pricing and Availability of the C300
According to various sources, the price of the C-Class starts at $39,325. That is the minimum price of the C300 model, which already include the taxes and the delivery costs.
The reports say that the C300 will be out in the showrooms by August 25 this year. It will be offered with an optional 4MATIC all-wheel drive system. Then, it would get a 2.0-liter turbocharged direct fuel injection four-cylinder engine capable of giving off up to 241 hp and 273 lb-ft of torque. The power of the car is distributed through Mercedes' usual seven-speed gearbox.
Pricing and Schedule of Orders for the C400
Orders for the C400 will also be available during the launching date of the new C-Class. The C400 would be offered with a seven-speed automatic gearbox similar to the C300.
However, unlike the C300, the C400 will only be offered with a 4MATIC all-wheel drive system as a standard. The price of the model is expected to start at $49,515, including taxes and delivery fees.
What makes the C400 stand out is its fuel-efficiency. The car is capable of utilizing only 22 mpg at city drives and 29 mpg on the highway. For a combined trip, it is estimated to use up only 24 mpg.
As for the engine, the C400 will come with a 3.0-liter biturbo V6. The V6 engine enables the car to reach up to 329 hp and 354 lb-feet of torque.