Giancarlo Perlas
August 2, 2014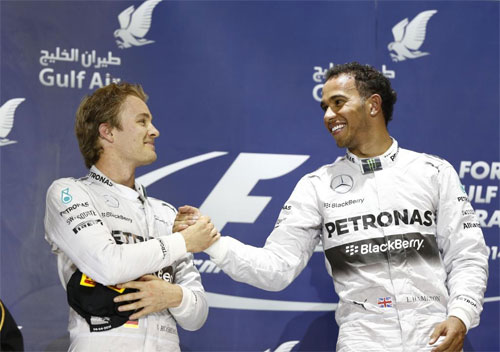 Critics continue to talk about the refusal of Lewis Hamilton to yield to a team order at the Hungaroring race. A lot of people have expressed their dismay to the Briton for his action during the event. However, the other half of the pundits also questioned the order given by the strategists of Mercedes AMG Petronas.
Toto Wolff quelled all the controversy currently circulated by the press about his team. He said that they were comfortable with the refusal of Hamilton to take the call in the last Formula One race, according to a report from Sky Sports.
The team Mercedes boss explained last Wednesday in an interview that all they wanted was to give their drivers an equal footing to win the competition. He stated that they chose to split the strategies when the Safety Car came out so that they can open up the opportunities to win, or at worst case scenario, at least finish on the podium.
While the planning was going on, Nico Rosberg was in two positions ahead of Hamilton, Wolff cleared out. As a result, the technical personnel agreed to put the German on an aggressive three-stopper while his partner was given a two-stop with a long final run on the prime tires. They foresaw the two drivers finding each other on track at some point and they would have a situation to manage.
By the time they asked the Briton to let his partner pass by him, the German was no longer close enough to make the move. In the end, Wolff said, they were okay with the decision of Hamilton. He pointed out too that his team cannot expect for the normal rules to apply to them since both their drivers are vying for the World Title.