Peter Parcon
July 11, 2014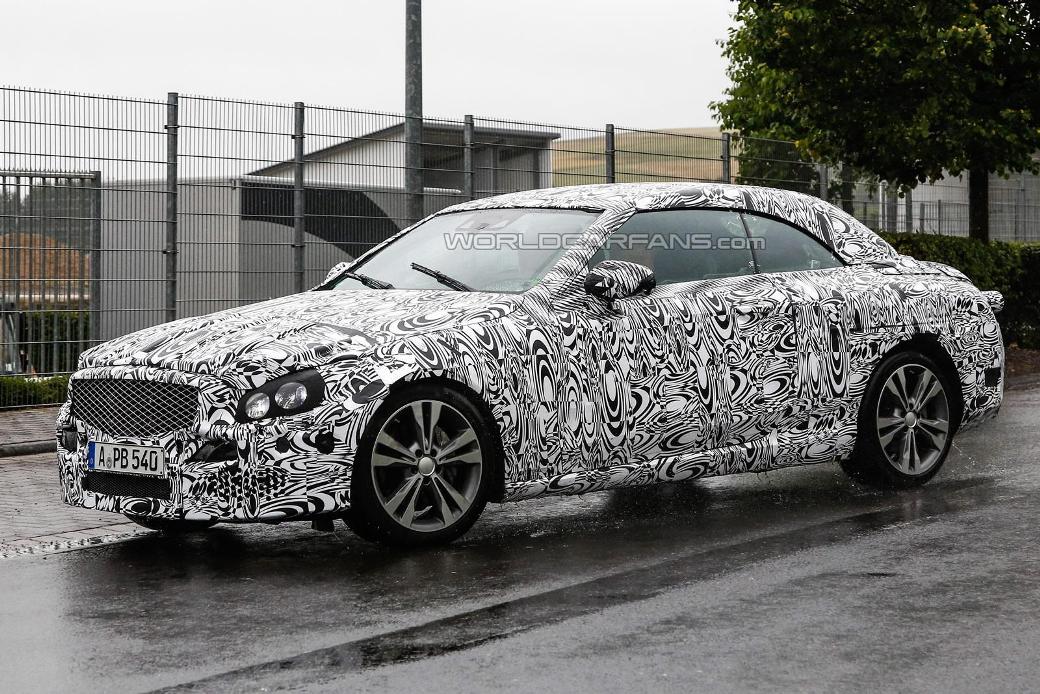 The 2016 Mercedes-Benz C-Class Cabriolet is expected to be unveiled during the 2015 Frankfurt Motor Show. However, months before its anticipated launch, images of the prototype have emerged, and the latest set of images show the upcoming luxury vehicle going through tests, as indicated on a report from worldcarfans.com.
Following the launch of the C-Class Estate by the German luxury vehicle manufacturer, it is expected for the company to finalize the other models that are expected to be unveiled next year. The first set of models will include the coupe version before the C-Class Cabriolet. The luxury vehicle manufacturer initially considered using a metal roof on the vehicle, but it appears that it will feature a multi-layered soft roof that has a similar design as the E-Class Cabriolet.
A number of industry watchers expect the Mercedes-Benz C-Class Cabriolet to be offered as a reasonably-priced convertible. The luxury vehicle will be placed at a level under the E-Class Convertible, which will compete with the Audi A5 Cabriolet as well as the BMW 4 Series. It will use a number of the features of the latest C-Class range, including a rather luxurious interior.
The engine range of the C-Class Cabriolet will be similar to the C-Class sedan, coupe and wagon versions. This will start with a four-cylinder diesel engine up to a 2.0-liter turbo engine. The vehicle range will also feature a C63 AMG variant that uses the latest version of the twin-turbo V8 engine. It is also expected for a 4MATIC all-wheel drive system to be offered for the Mercedes-Benz C-Class Cabriolet together with the AIRCAP air-deflection and AIRSCARF heating systems.
The open-top four-seater C-Class is expected to be launched during the Frankfurt Motor Show in September 2015. Sales of this luxury vehicle are expected to start by the end of 2015 or early part of 2016.