Giancarlo Perlas
July 11, 2014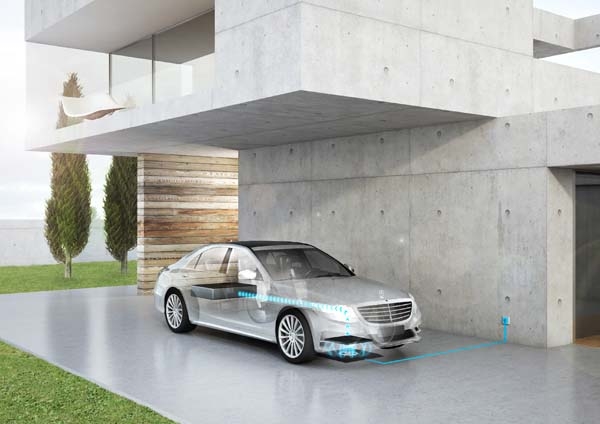 Daimler and BMW are hardcore rivals in the luxury vehicle segment of the automotive industry, so it is quite hard to imagine them working together. However, according to a report from Kelley Blue Book, the two German automakers have agreed to enter into a joint venture.
Recently, the two luxury car giants announced their plans to develop and implement a standardized wireless inductive charging system. This would be utilized by plug-in hybrids and pure electric-powered vehicles in the near future.
The new wireless inductive charging system of Daimler and BMW is comprised of a primary coil in a plate mounted on the garage floor, and a secondary coil at the bottom of the EV or hybrid. The driver simply has to position the car's coil directly on top of the floor-mounted coil. He or she will be assisted by an in-car display during the positioning process.
Then, with a push of a button, the charging process is activated. The electrical transfer will be facilitated by the built-in Wi-Fi communications link within the coils.
The new charger is expected to juice up the battery of EV and plug-ins at a rate of 3.6 kW per hour. This is comparable to the Level 2 240-volt recharging with more than 90 percent energy efficiency. The source also claimed that the two luxury automakers are considering on boosting the energy transfer rate at 7 kW later.
Based on the report, the new wireless setup will be assessed through the upcoming Mercedes-Benz S500 Plug-in Hybrid, which will come out this fall, as well as the BMW i3 and i8 models.