Giancarlo Perlas
July 11, 2014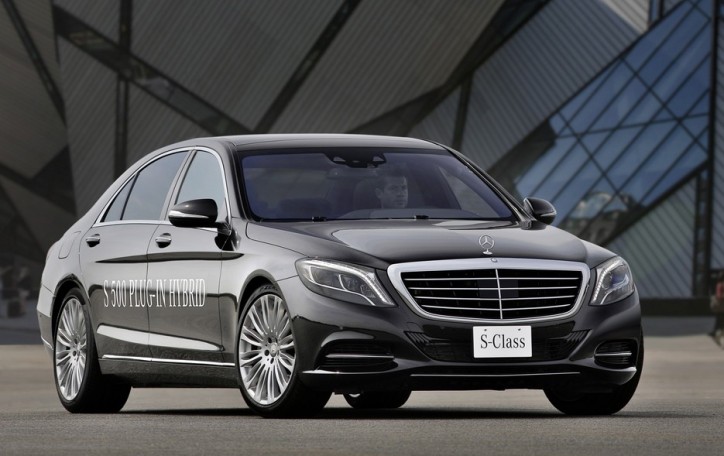 The Mercedes-Benz S500 Plug-in Hybrid sedan is scheduled to make its public debut at the 2014 Paris Motor Show, which will be held some time in October. Months before the actual event, Mercedes already disclosed its specs.
The Mercedes-Benz S500 Plug-in Hybrid is one of the most ambitious and most complex cars of the German automaker this year. This plug-in hybrid model will be using the all-new parallel petrol-electric drivetrain.
The system will enable the vehicle to consume an average of 3 liters per 100 kilometer. In addition, it will reduce the auto's carbon emission dramatically. Based on reports, the technology will only yield zero emission at a range of 30 kilometers.
The S500 Plug-in Hybrid boasts an overall system output of 325 kW and 650 Nm of torque. The power is derived from its 3-liter V6 direct-injection petrol engine with 245 kW and 480 Nm of torque, and an electric motor that produces 85 kW and 340 Nm of torque.
The overall output of the hybrid plug-in is 10 kW and 50 Nm less than the standard S500 sedan, which carries a biturbo 4.7-liter V8 direct injection petrol engine. Also, the power is distributed to the car's seven-speed automatic transmission gearbox. The driver can choose from the three modes of the vehicle namely the hybrid, e-mode, e-save and charge to either optimize the performance of the vehicle or take advantage of its energy-saving features.
The three-pointed star brand stated that the Mercedes S500 Plug-in Hybrid sedan can sprint from zero to 100 kmph in only a span of 5.2 seconds. Then, its top speed is electronically limited to 250 kmph.
Electric power is stored through its lithium ion battery with a capacity of 8.7 kW per hour. This can be fully-recharged in approximately 2.5 hours.