Peter Parcon
April 22, 2014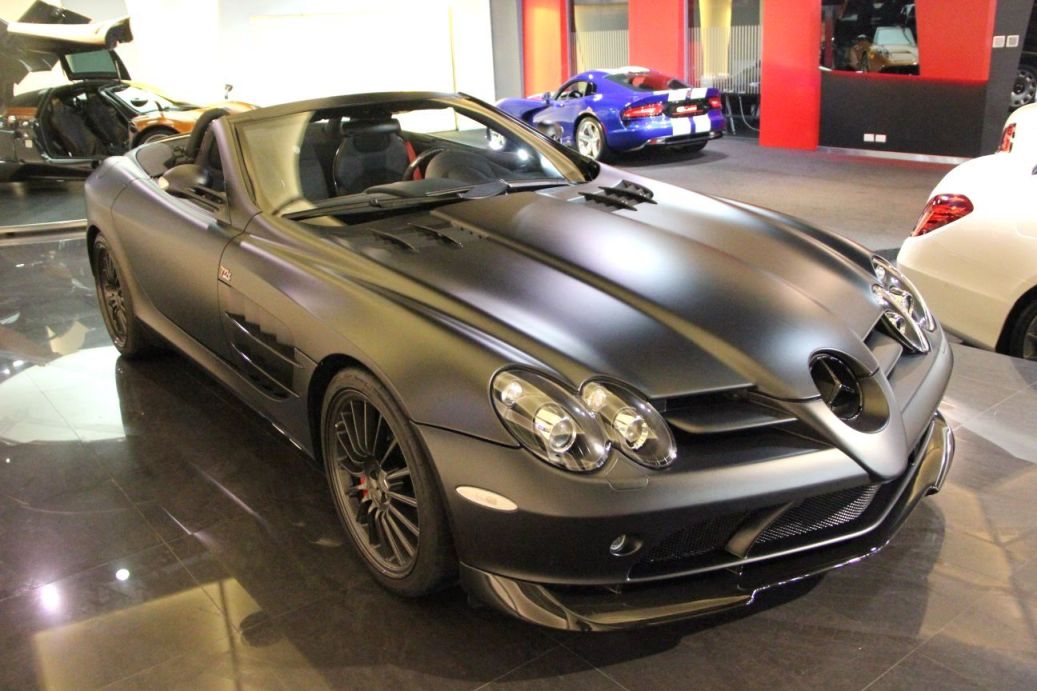 A recent report from gtspirit.com revealed that a model of the Mercedes-Benz SLR McLaren 722 S Roadster is currently on display in Dubai.
The Mercedes-Benz SLR McLaren 722 S Roadster is considered as the best model of the SLR ever manufactured, second on to the Mercedes-Benz SLR Stirling Moss. The luxury vehicle uses the standard model of the SLR Roadster as its base and includes the main features of the 722 Coupe.
In addition to its notable appearance, owners of the 722 S can take advantage of its exceptional performance that rivals, if not, surpasses the best luxury vehicles in the market.
Even though the number of SLR McLaren 722 models produced by the luxury vehicle manufacturer remains uncertain, initial plans of Mercedes-Benz indicated that around 150 variants when the first models were manufactured by the company in 2009. The 722 on the name of the Mercedes-Benz SLR McLaren 722 S Roadster signifies the starting number of Denis Jenkinson and Stirling Moss when they won the Mille Miglia in 1955.
The vehicle on display by the Al Ain Class Motors is among the most exceptional-looking model currently available in the market. It has a striking matte black finish and features matching matte black wheels.
The vehicle has an extraordinary stealthy appearance that can readily catch the attention of any fan of the luxury vehicle manufacturer. The vehicle shows that it has travelled a little over ten thousand kilometers and appears to be in perfect condition.
The luxury vehicle features a tuned version of the supercharged 5.4-liter V8 engine of a standard SLR. It offers a power output of 640HP at 6500RPM and torque of 600lb-ft at 4000RPM. The standard model of the Mercedes-Benz SLR McLaren 722 S Roadster can run from 0 to 62 mph within 3.7 seconds while its top speed reaches up to around 208 mph.