Peter Parcon
April 24, 2014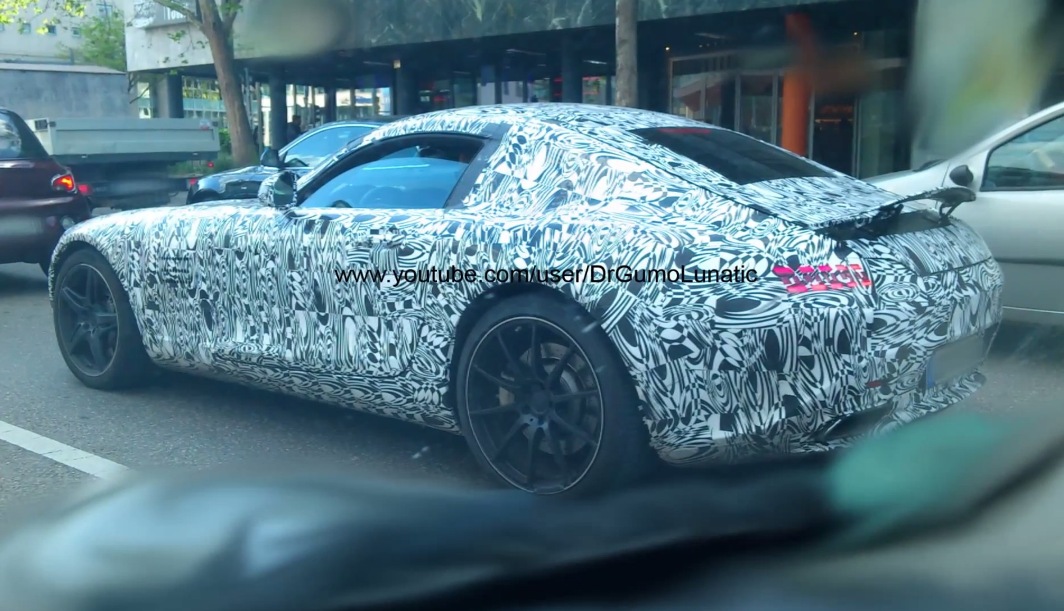 The Mercedes-Benz AMG GT (C190) is set to be officially launched during the 2014 Paris Motor Show. Prior to this event, the luxury vehicle is currently being tested by the luxury vehicle manufacturer in a number of places across the world. Among the most recent spotting of the luxury vehicle was near Stuttgart, at the Böblingen district, according to a recent autoevolution.com report.
Although the video basically shows a compilation of images, it shows the pre-production model of the vehicle featuring lesser camouflage cover. The rear wing of the vehicle was also placed in high down-force position even though the Mercedes-Benz AMG GT (C190) was going around the city within legal speed limits.
Since the interior of the upcoming luxury vehicle was already hinted in previous reports, the final design of the exterior is the only thing Mercedes-Benz enthusiasts want to find out.
The upcoming luxury vehicle features a brand-new engine, a 4-liter twin turbo V8 engine that is based on the M133 engine of the 45 AMG series. Reports have also given indications that the engine of the upcoming vehicle will feature direct injection. On the other hand, twin-scroll turbo-chargers will be incorporated within the cylinder lines, similar to the Audi 4.0 TFSI and BMW S63 engines.
Acceleration response is expected to become enhanced with the reversal of the exhaust and intake manifolds. This is connected to the twin-scroll technology used in turbo-chargers, which are designed to reduce lag and provide the Mercedes-Benz AMG GT (C190) with a throttle response comparable to a naturally-aspirated engine.
It remains uncertain if these reports are accurate. However, industry watchers are all in agreement that AMG is known to provide excellent engine designs, which kept the hopes of Mercedes-Benz enthusiasts that the Mercedes-Benz AMG GT (C190) will feature a rather impressive engine.