Giancarlo Perlas
March 27, 2014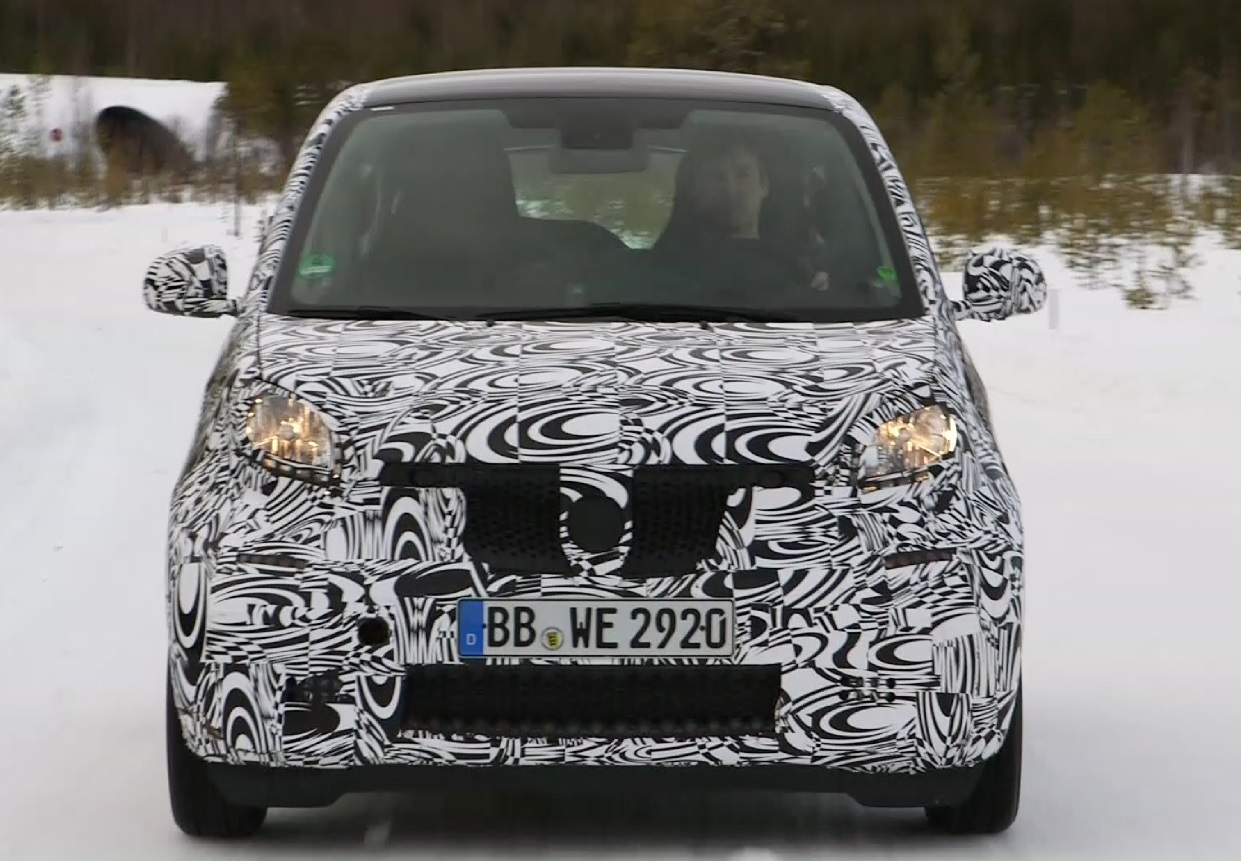 The third generation of smart cars have been caught on video during a recent testing. These are fruits of the partnership forged between Mercedes-Benz and Renault.
The exterior of the smart cars remain literally sketchy as of the moment due to the camouflage wrapped all around their armors, so we can't comment yet on what they look like on the outside. However, we were able to fish out some valuable information about the vehicles from MB Passion.
According to the source, the cars will have a rear-wheel drive. Then, their engine, located at the rear, will be a 0.9-liter three cylinder model from Renault. The fortwo (C453) and the forfour (W453) have an output of around 65 to 105 hp.
The report added that the fortwo will keep its length at 2.69 m. There will only be a 10 cm addition to its width compared to its earlier generation version. The deep-drawn tailgate of the car is split in two to open.
One remarkable feature of the fortwo, which is considered to be the first in its segment, is its turning cycle that can go up to 7:50 m that can be turned on a country road in a train.
Going to the forfour, the vehicle will be at 3.5 m long. It is notably 24.7 cm shorter than its predecessor. The turning cycle of the smart car is at 9:15 m.
Both cars are expected to debut at the Paris Motor Show this year but their release in the market is expected to happen in 2015.
As we wait for the arrival of the two, here's a quick preview of what we can expect from them: