Giancarlo Perlas
March 27, 2014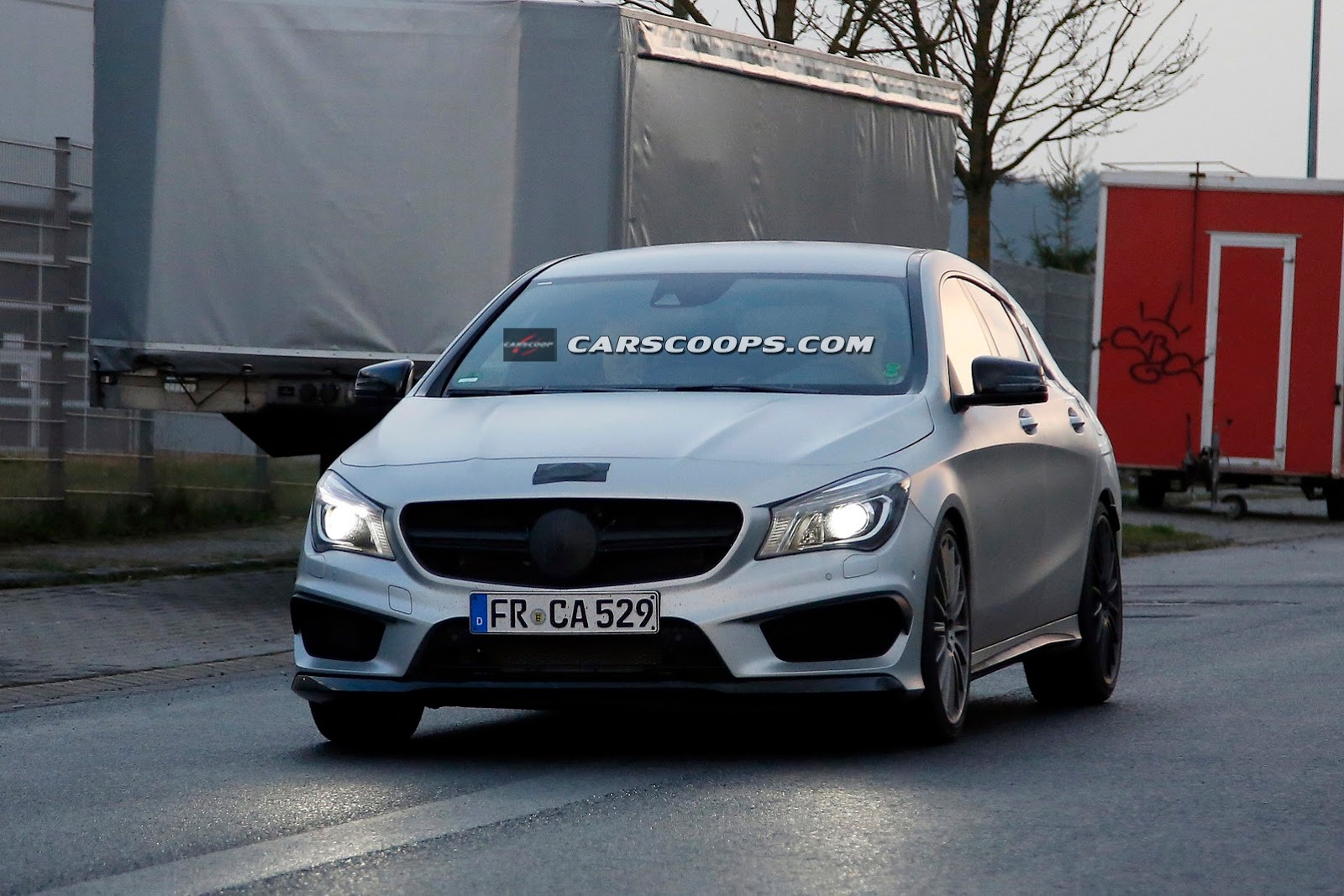 The Mercedes CLA 45 AMG Shooting Brake series has made another rare appearance again. Following the set of spy photos of the car released online last week, Carscoops.com has revealed newer images of the car a few days ago.
From what the spy shots have revealed, the Mercedes CLA 45 AMG Shooting Brake edition, will have four doors with a slanted roofline that will limit the headroom of its rear passengers. Then, it borrows some of the design used in the bigger CLS Shooting Brake.
Moreover, the pictures show a very aggressive appearance brought about by its aerodynamically enhanced body, which is highlighted by its muscle-bound bumpers, side apron, rear diffusers with quad pipes, larger wheels and sporty grille.
Output of the Mercedes CLA 45 AMG Shooting Brake
According to a related report in WorldCarFans, the vehicle will carry a four-cylinder with 2.0-liter turbocharged gasoline engine. This enables the car to produce up to 360 hp and a maximum torque f 332 lb-ft.
The power of the vehicle is distributed through its all-wheel drive system with a dual-clutch seven-speed gearbox. Overall, these factors will likely enable the car to sprint from zero to 100 km/h in around 4.7 seconds only. It is speculated as well that the top speed of the car will be electronically limited to 250 km/h.
Debut of the Mercedes CLA 45 AMG Shooting Brake

The two sources claim that the Mercedes CLA Shooting Brake might probably debut late this year or early 2015. Then, its AMG version will follow months after its launching.
Spy Photos of the CLA 45 AMG Shooting Brake
Photo Credits: CarPix for CarScoopS