Peter Parcon
March 16, 2014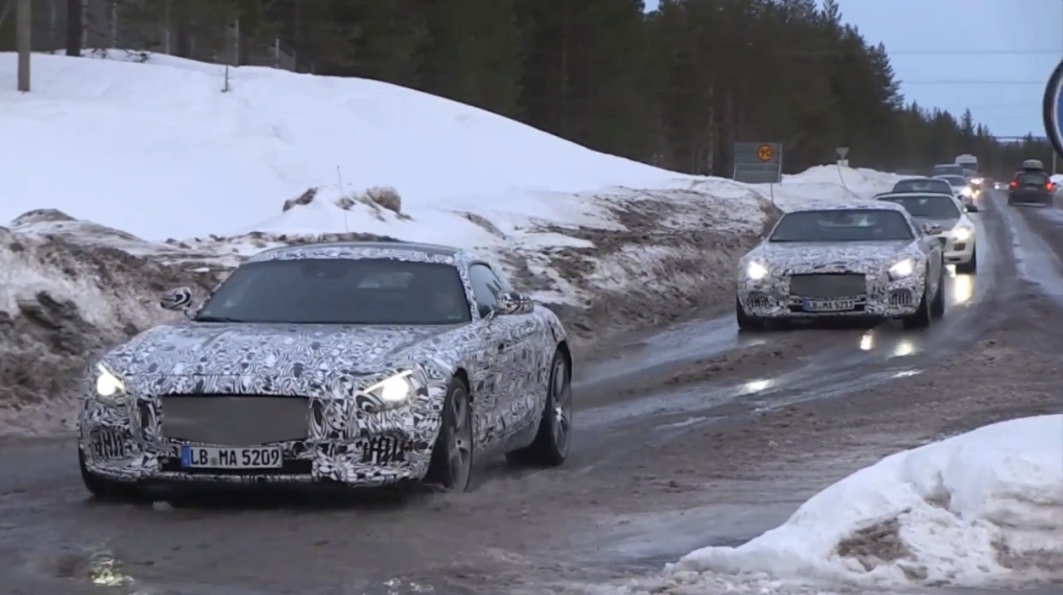 A prototype of the Mercedes-Benz AMG GT was spotted recently, according to a report from the worldcarfans.com. A spy video of the much-awaited supercar was taken recently prior to its official introduction in the market this year.
Production of the Mercedes-Benz SLS AMG is set to end soon and the luxury vehicle manufacturer does not have a direct replacement to this particular model. However, the Germany-based company is aiming to introduce a smaller mode without the gullwing doors.
The internal codename of the vehicle is "C190" and it is expected to be a rear-wheel drive two-seat vehicle. The prototype was spotted recently undergoing last-minute testing in winter. It is expected to be unveiled into the market in the next few months.
According to Gorden Wagener, design head of the luxury vehicle manufacturer, the upcoming Mercedes-Benz AMG GT is the best-looking vehicle ever produced by the company. Reports have indicated the1982 Mercedes-Benz 300 SL will lend some of its design to the upcoming vehicle model.
The soon-to-be-unveiled model will be available as a rear-wheel-drive vehicle and will not offer any gearbox. The AMG GT moniker will be given to the upcoming model, which will utilize a 4.0-liter twin turbo V8 engine. Tobias Moers, AMG head, revealed a Black Series model is also in the works. A number of other variants of the vehicle are also being worked on by the company.
A number of reports have indicated that the upcoming Mercedes-Benz vehicle is set to be unveiled during the German F1 Grand Prix on July 20. However, other reports have indicated that pictures of the Mercedes-Benz AMG GT will be available on the internet by September, before its official introduction at the Paris Motor Show in October.