Ryan Joseph Ramos
February 2, 2014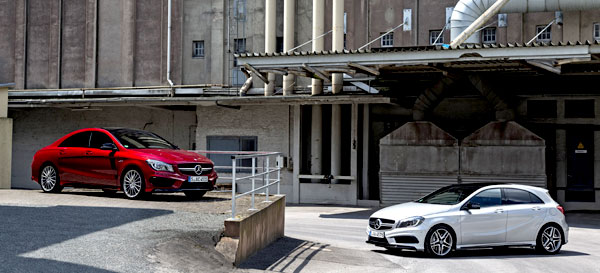 Mercedes-Benz overall has posted superb annual figures, but its performance arm is also doing great. Mercedes-AMG has just posted the best ever year in its history thanks to a whopping 32,200 units sold in 2013, bolstered by new additions like the A 45 AMG, the CLA 45 AMG, and the GLA 45 AMG to cover more vehicle segments.
The results over the past calendar year have exceeded the expectations of company execs, as said by Mercedes-AMG chairman Tobias Moers. He referred to the "AMG Performance 50" growth strategy, which played a key role in helping the company reach those sales figures.
The growth strategy involved introducing new products such as the aforementioned vehicles in new segments. Development and new technology like the 4MATIC all-wheel drive system also helped enhance the product range. New versions of stalwarts like the S 63 AMG (which now comes with 4MATIC) are also excellent additions to the lineup.
Mercedes-AMG also introduced the world's most powerful electric supercar in 2013: the SLS AMG coupe Electric Drive, featuring AMG Torque Dynamics, AMG Lightweight Performance construction strategy, and innovations in materials as well as in battery development.
The extension of the company's distribution network is also a key cog in the strategy. By the end of 2013, Mercedes-AMG had 375 AMG performance centers spread across 27 different countries, with more in the pipeline.
All these helped AMG score big, particularly in its three biggest markets: the United States, Germany, as well as the United Kingdom. In addition, the company also improved performance and growth in other key markets like Japan, China, Canada, Russia, and Brazil even with some new models not being available yet.
The AMG Performance 50 strategy is a nod to the company's approaching 50th year anniversary, which is due on 2017. The firm started out as a two-man company called Aufrecht Melcher Großaspach in 1967, and it has continued to stand for unparalleled automotive performance, superb design, and motorsport excellence. The Affalterbach-based company currently employs over 1,200 people.