Giancarlo Perlas
February 2, 2014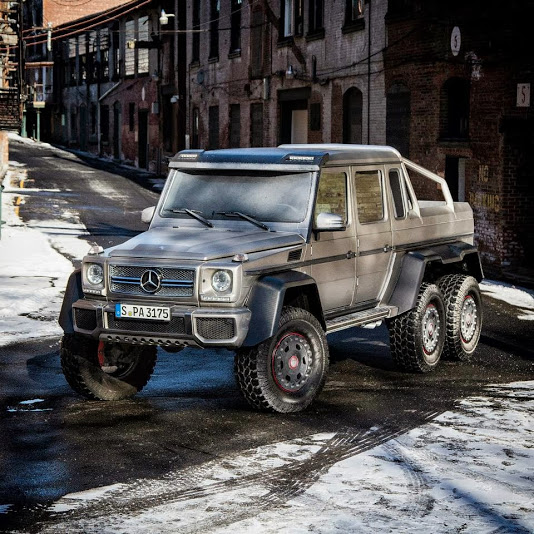 The wait is finally over for people who have been eagerly awaiting the release of the Mercedes G63 AMG 6×6 in the American soil. Yesterday, Mercedes-Benz posted in its Google+ account that the on and off-road beast is finally unleashed in the US.
The release of the Mercedes G63 AMG coincides with the winter season as the US is expected to get colder in the weeks to come. The six-wheeler's three portal axles, colossal 37-inch tires plus powerful customized biturbo V-8 engine capable of hauling around 9,000 lbs. of mass will let its owners easily conquer harsh road conditions brought about by the cold weather.
The 5.5-liter V-8 engine of the 6×6 Mercedes G63 AMG holds an output of 544 hp with 560 lb-ft of torque. These specs can push its huge frame from from zero to 60 mph within the duration of 7.8 seconds only.
It should be noted that the Mercedes G63 AMG 6×6 has been out in some of the major markets of the globe for quite some time at an estimated price of $500,000 per unit (excluding taxes). So, this marks its official debut in the US soil.
Mercedes-Benz USA also posted in the same portal that the Mercedes G63 AMG can be seen roaming the roads of New York and New Jersey. So, it encourages fans to keep an eye on massive unit of the brand in the area.
Mercedes G63 AMG 6×6 Photos
Check out the photos of the six-wheeled Mercedes G63 AMG  which were shared by Mercedes-Benz through its Google+ account: