Ryan Joseph Ramos
December 11, 2013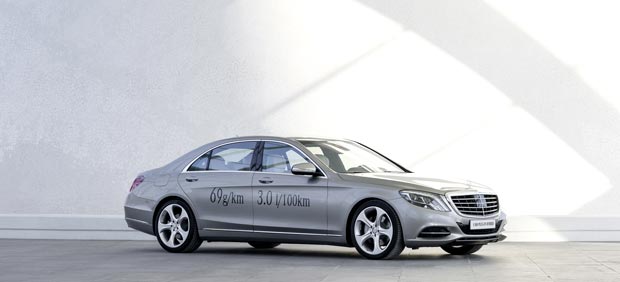 In the grand scheme of things, the small stuff do matter. This year, Mercedes-Benz was able to cut back on the average CO2 emissions for its entire vehicle fleet by 6 grammes, from an average of 140 grammes in 2012. On top of increased efficiency in terms of fuel consumption, the German automaker is certainly making a difference for owners and for the environment.
According to Daimler board member for Group Research and Mercedes-Benz Cars Development, Professor Thomas Weber, the aim is to get to an average fleet CO2 figure of 125 g CO2 per kilometer by the year 2016. That reflects the company's continued commitment to reducing the emissions produced by its vehicles for a greener driving experience.
These improvements have allowed Mercedes-Benz to stay on top of the luxury segment as far as emissions are concerned. Efficiency is also a strength for the brand, and prospective buyers recognize this. If you're spending a considerable amount of money on something, it's much easier to make the decision knowing you're also minimizing your environmental footprint in the process.
You can argue that the average CO2 emissions of the fleet are dragged down by models like the recently introduced S 500 PLUG-IN HYBRID (pictured), but that's exactly the point of making those models.  It's a delicate balancing act at the moment, but models like that show just what manufacturers are capable of making, and who knows–stuff like the S 500 PLUG-IN HYBRID's unbelievable 69 g CO2/km could be the norm in the future.
We don't have to get into the global warming / climate change debate to know that investing in green tech is a plus for any company. Mercedes-Benz is showing automakers how things should be done, and in the long run, it's certainly looking like money well spent.