Giancarlo Perlas
December 12, 2013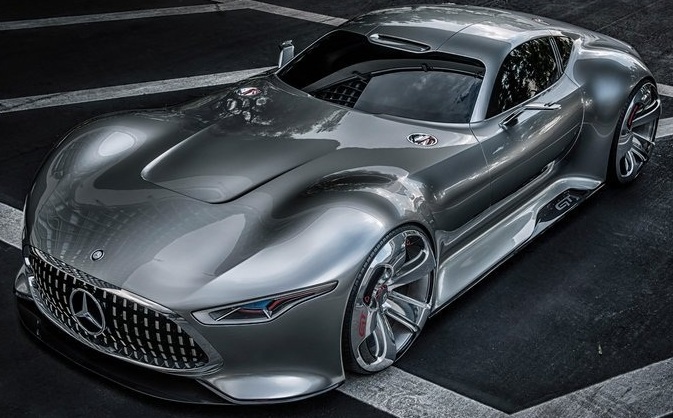 The Mercedes-Benz Vision GT was specifically designed for the Gran Turismo 6 video game. Although the actual concept car exists in the Research & Development of Mercedes in  Sunnyvale, California, as we have previously reported, there were no plans in the part of Mercedes to build its production version.
Mercedes-Benz Vision GT Becomes a Reality
However, according to James Edition, the production version of the Mercedes-Benz Vision GT is about to come into a reality. Based on the ad posted by J & S World Wide Holdings in the site, it is actually planning to build the first production version of the car and it is offering it to buyers for a pricey sum of $1.5M.
Mercedes-Benz Vision GT Target Market
J & S revealed that it is planning to produce five Mercedes-Benz Vision GT and one of them is already under contract. The company will be offering two in Europe, two in the Middle East and one in US.
Mercedes-Benz Vision GT Specs
The Mercedes-Benz Vision GT version of J & S actually comes from a modified Mercedes-Benz SLS AMG GT. Out of that car, the company will design a body made out of full-carbon fiber. This will reduce its weight more than 200 pounds. Then, popular wheel designer, ADV, will take care of the car's custom-forged wheels.
For its armor, the car will have a chrome paint with the addition of a retractable rear spoiler and personalized exhaust.
The source noted that the interior varies depending on the preference of the buyer.
Legal Issues
A related report from Fox News stated that Mercedes-Benz is very strict on outside parties replicating its trademarked cars, especially for profit. That was displayed when the German automaker destroyed a replica of the Mercedes-benz 300 SL in 2012. So, the reaction of Mercedes-Benz to the plans of J & S to replicate one of its cars remains to be seen.