Peter Parcon
December 25, 2013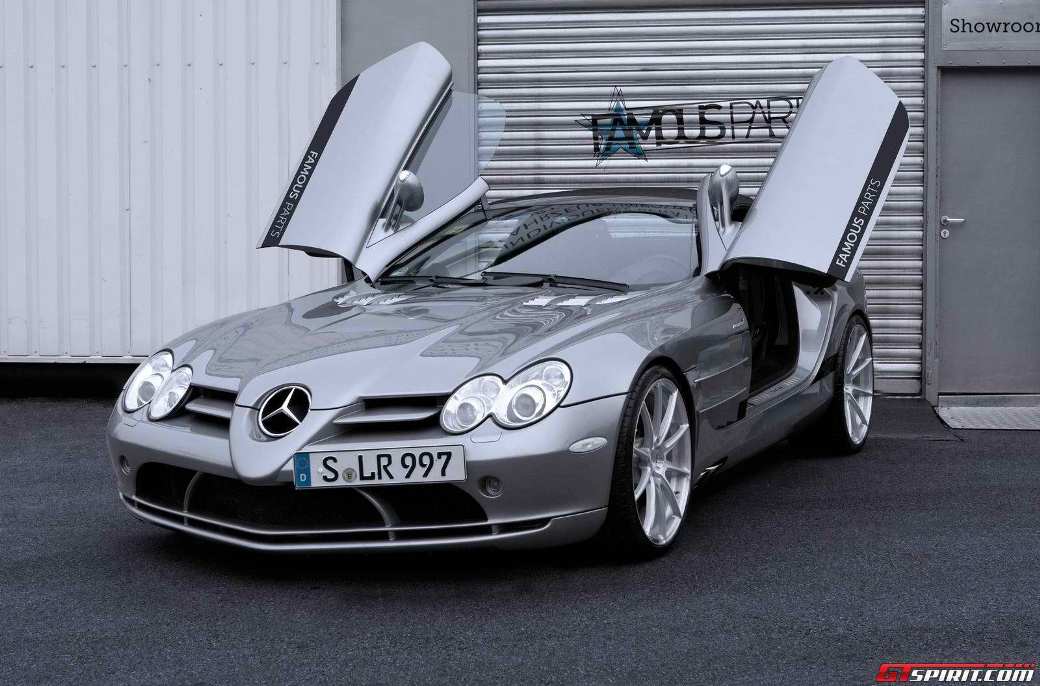 The year 2004 saw the introduction of the Mercedes-Benz SLR McLaren into the world. It was considered as among the best supercars in the world. Even as it was capable of competing with the Porsche Carrera GT with the combination of technology and performance, it also had the capability of travelling long journeys from one country to another. This made the supercar an all-around package for vehicle enthusiasts.
The supercar features a super-charged V8 5.4-liter engine that has the capability of producing 626hp of power along with 780Nm of torque. The supercar also has the capability of sprinting from 0 to 100 km/h within 3.5 seconds. It also has a top speed of at least 330 km/h.
Although a number of newer supercars and hyper-cars have topped these numbers in recent years, the SLR McLaren is still considered suitable not only for daily driving but for occasional days at the track as well. Due to this, the engine remained unchanged when Famous Parts tuned the vehicle, according to a report from gtspirit.com. However, the tuning specialist gave the vehicle a number of minor modifications.
The Mercedes-Benz SLR McLaren tuned by the tuning specialists was the Roadster variant. It was provided a new set of ADV.1 wheels together with a silver finish. The 5.2 MV2 SL measured at twenty inches in front and twenty-one inches at the rear. Famous Parts also provided the SLR Roadster with the latest suspension setup developed by KW automotive. The suspension, which is adjustable, was provided to enhance handling of the supercar.
Famous Parts has other plans for the vehicle in the coming year. The tuning specialist is aiming to provide a custom-made titanium exhaust system for the supercar in 2014. However, it remains uncertain if there will be any marked improvement in the performance of the Mercedes-Benz SLR McLaren.