Peter Parcon
December 25, 2013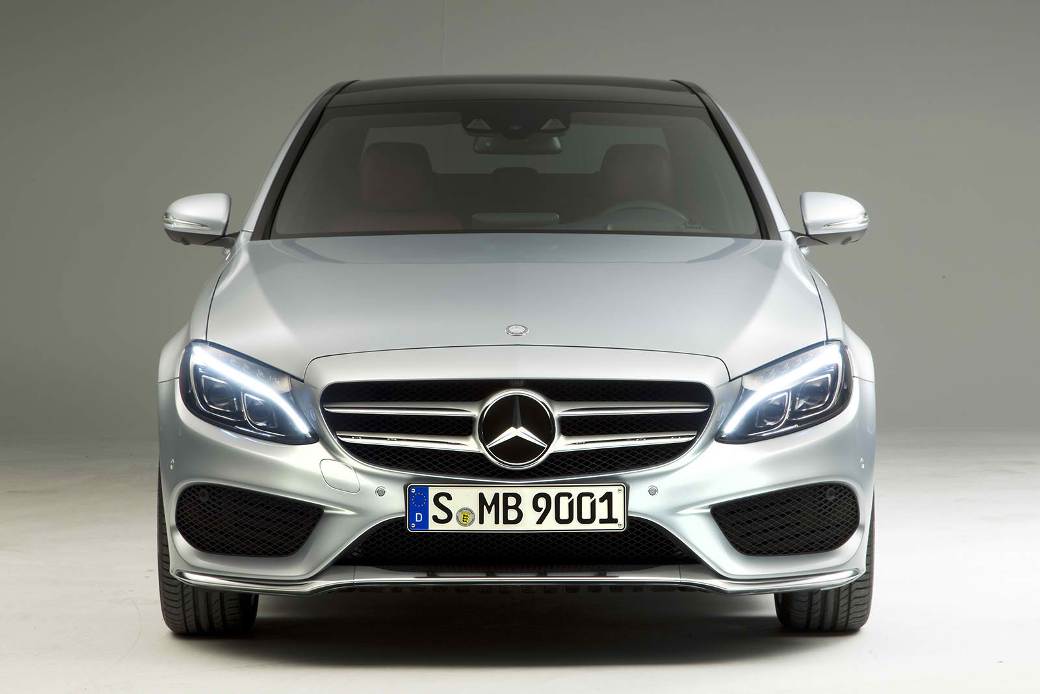 A new wave of engines is set to be released together with the new Mercedes-Benz C-Class after its launch in the UK by next spring, a recent report from autocar.com revealed. The new engines will include a new 4.0-liter V8 turbo-charged engine for the C63 AMG that offers up to 493bhp.
The first set of engines in the new C-Class will include a 1.6-liter for the C180 with 154bhp, 2.0-liter for the C200 with 181bhp and 2.1-liter turbo-diesel for the C220 Bluetec with 168bhp. Following the launch, the C250 model will feature a 2.0-liter turbo-charged engine with 208bhp and 258 lb-ft of torque.
Among the diesel engines to be offered will be an ECO version for the C220 Bluetec that features an aerodynamically optimized body along with low-rolling resistance tires. The engine is anticipated to feature the best-in-class rating for CO2 emission with nearly 100 grams per kilometer. The 2.1-liter turbo-diesel of the C250 Bluetec will feature 201bhp and 369 lb-ft of torque.
The three new Mercedes-Benz C-Class variants will also feature the latest nine-speed automatic gearbox of Mercedes. This system was given the codename NAG3 and is also called 9G-Tronic.
The C300 Bluetec Hybrid model is also expected to be introduced by Mercedes within 2014. This model will feature the C250 Bluetec-spec variant of the 2.1-liter turbo-diesel engine. It also comes with an electric motor offering 28bhp and 184 lb-ft of torque. This model will also feature the nine-speed automatic gearbox of the luxury car manufacturer.
The new 4.0-liter twin-turbo V8 engine of Mercedes will also be offered for the Mercedes-Benz C63 AMG. This engine for the Mercedes-Benz C-Class range was codenamed M177. The engine will offer a power output ranging from 454bhp to 493bhp and will be featured on the entire AMG model lineup of Mercedes-Benz for 2014. The C63 AMG will utilize the 7G-MCT SpeedShift automatic gearbox found on current AMG models.
By 2015, a Mercedes-Benz C300 Plug-In Hybrid model will be launched. It will feature a 2.0-liter four-cylinder direct injection engine offering 249bhp and a 67bhp electric motor.