Peter Parcon
July 11, 2013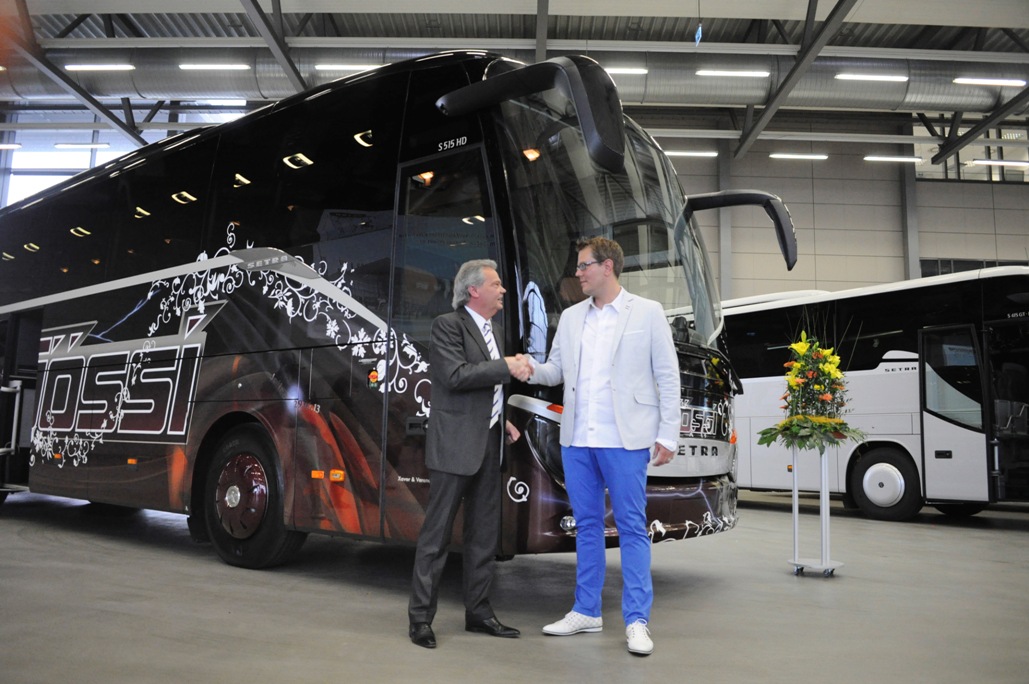 The new Setra ComfortClass 500 coaches set the standard for Gössi Carreisen AG as the company received the delivery of two units of the touring coach. The two units of S515 HD were officially handed over to Marco Gössi, the managing director of the company, and his wife. The two new vehicles were named by the couple after Jolie, their newly-born daughter.
Marco Gössi decided to acquire the latest Setra ComfortClass 500 due to a number of beneficial features of the vehicles. Some of the beneficial features are their fuel-efficiency, low cost of operation, the Euro drive system, and the modern design offered by the touring coaches.
Gössi also indicated that the stylish design of the latest models are similar to its predecessors, which make it easier for the company to integrate the vehicles into their current fleet.
The two S5151 HD units offer forty-four Setra Voyage Supreme travel seats with a fabric/leather combination that provides comfort to passengers while enjoy the sights outside the window. The service sets located above the luxury sets feature an LED reading lamp along with buttons to call the attention of the tour guide.
The Coach Multimedia System also provides an optimal audio experience for passengers of the vehicles. Aside from the luxurious seating, the vehicles also offer the best safety features to ensure that passengers are secured whenever they are inside the vehicle. Some of these safety features are the "Visibility package," which provides the ComfortClass 500 with bi-xenon headlamps and a reversing camera. The vehicle also has an "Assist Systems package" that features adaptive cruise control, the Lane Assistant, Attention Assist, Active Brake Assist, and a monitoring system for the tire pressure.