Peter Parcon
July 11, 2013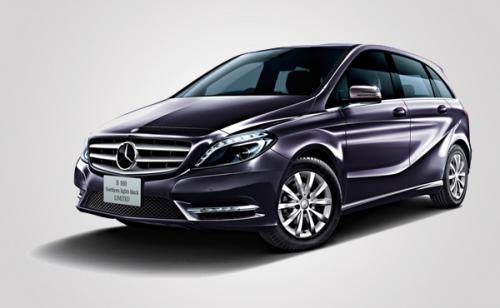 A limited edition vehicle was launched by Mercedes-Benz into the Japanese market as a follow up to the Mercedes-Benz Night Edition that was released near the start of the year.
The latest limited edition being offered by the luxury vehicle manufacturer is the Mercedes-Benz B180 Northern Lights Black Edition. Only two hundred fifty units will be manufactured for this limited edition compact MPV. It will feature a distinctive purple exterior paint, LED daytime running lights, bi-xenon headlights, folding mirrors, and headlight washer.
The interior of this limited edition vehicle will feature a steering wheel wrapped in leather, Easy-Vario-Plus, active parking assist, and heated seats that ahs a memory function.
The Mercedes-Benz B180 Northern Lights Black Edition will feature a 1.6-liter engine that offers 122HP of power and 200Nm of torque. It also features a 6-speed manual transmission. The upcoming limited edition vehicle will have a price tag of around 3.36 million yen, which is equivalent to around $33,500.