Emmanuel P
July 8, 2013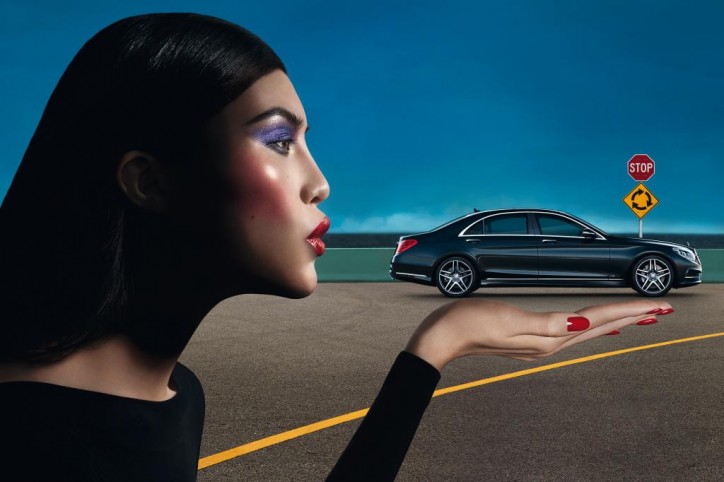 Recognizing that print and broadcast media need to be complemented by newer tools to reach its intended markets, Mercedes-Benz has announced its campaign to promote the new S-Class.
Calling it the 360-degree campaign, Mercedes is using "The new S-Class. Vision accomplished." as its slogan for its flagship saloon. Presenting the S-Class as the global benchmark for luxury motoring, Mercedes is committing to  the worldwide campaign by using  print advertisements, TV spots, an interactive web presence and social media activities. Apart from that, the Mercedes-Benz Museum will support the campaign with a special exhibition highlighting the history of the S-Class. And recognizing one of its more important markets, Mercedes-Benz's involvement in the fashion world features the S-Class alongside top Chinese model Sui He.
The campaign is focusing on the unique position of the S-Class as the benchmark for luxury motoring, including the numerous innovations it typically launches with each new generation. Adds Dr. Joachim Schmidt, Member of the Management Board of Mercedes-Benz Cars, Sales & Marketing, "The new S-Class embodies our leadership aspirations like no other model. It marks the beginning of a new era of modern luxury and safety in cars".