Emmanuel P
July 18, 2013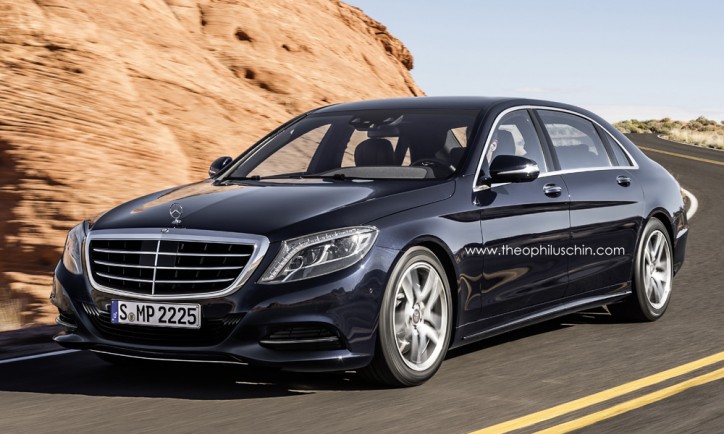 When Mercedes shuttered their Maybach division, the company acknowledged that some S-Class versions could conceivably be made even more luxurious to at least try to be at par with the Bentleys and Rolls-Royces of this world. Now, this seems to be a reality as spy shots of a long wheelbase S-Class have surfaced, as well as renderings of what the car could look like uncamouflaged.
Realistically (because there's no official confirmation yet) called the S600 Pullman, this extended version of the new S-Class shows Mercedes' take on what a stately chariot should be at this time. As the accompanying pictures show, the masking of certain parts of the prototype were not enough to hamper artist Theophilus Chin's visualization. Chin's work has been featured on BenzInsider before, so we're familiar with his more or less accurate depictions.
As to the interior, scooped pictures reveal nothing spectacularly different from what you'd see on the S-Class. But as it's early days yet, it's a safe bet to assume that a plusher finish is in the works. All the same, those heads of state and tycoons looking for a new ride now seem to have a distinctive alternative to the English marques coming soon.