Peter Parcon
July 17, 2013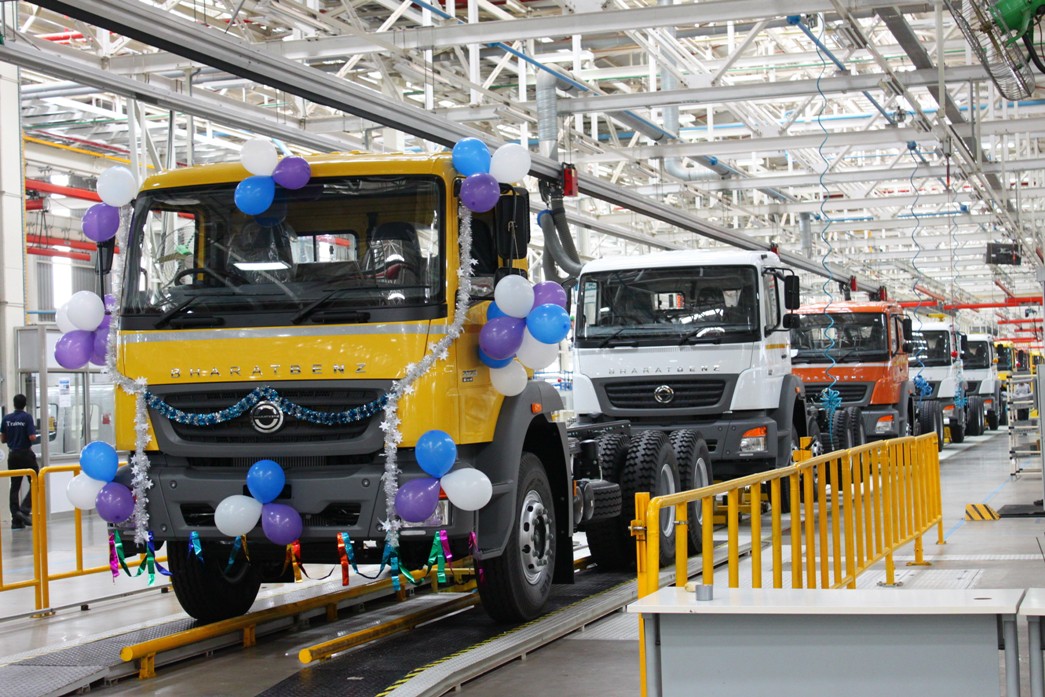 The 5,000th unit under the BharatBenz brand rolled out of the Chennai assembly facility of Daimler India Commercial Vehicles recently. The event is a celebration of the first production anniversary of the Daimler AG subsidiary.
The truck is a BharatBenz 2523C truck with a gross vehicle weight of 25 tons and output of 230HP. This was the model that launched the series production of the BharatBenz truck in June 2012.
The CEO and Managing Director of DICV, Marc Llistosella, said that the company has made significant achievements since it started production and launched their medium and heavy-duty truck models in the market. The company aims to enhance its dealer network and portfolio of products in the future. It aims to offer seventeen BharatBenz branded models by 2014.
The company already offers medium-duty trucks weighing between nine and twelve tons in the market. It also offers heavy-duty trucks weighing twenty-five to thirty-one tons.
Aside from the BharatBenz trucks, DICV is offering FUSO trucks to some export markets in Africa and Asia. This allowed DICV to collaborate with Mitsubishi Fuso Truck and Bus Corporation under Daimler Trucks Asia.
Daimler Trucks Asia Head and MFBTC CEO & President Dr. Albert Kirchmann said the company is working as a team in its effort to increase its presence in a number of growth markets in Africa and Asia. Significant roles will be played by the main production hubs in the growth strategy of the company.