Ryan Joseph Ramos
July 9, 2013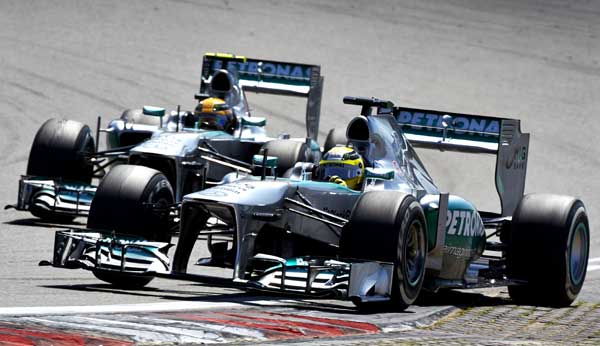 The Mercedes F1 team got a fairly minor punishment for its role in what has come to be known as TyreGate, being suspended from the scheduled young driver test on July 17 to 19 at the Silverstone circuit. However, it turns out that the team is still hoping to get some time on track within that period.
According to a Toto Wolff interview with AUTOSPORT, it all has to do with safety on the track, and the whole thing is 'a work in progress' at this point. Wolff, the Mercedes-Benz motorsport chief, it would be for the best if all teams got to work on their cars if safety is the concern, especially given the new Pirelli tires that are being used.
He added that it's still up to the FIA to make a ruling on this matter.
Team principal Ross Brawn, on the other hand, conceded that the only hope for the Mercedes team to get some laps in during that stretch would be if the testing extended to four days, but of course that's not likely to happen.
Most people would likely dismiss any hope for the Mercedes AMG Petronas team to get some running at Silverstone in a couple of weeks, but we expect the FIA to issue a statement to clarify any issues moving forward.