Ryan Joseph Ramos
June 21, 2013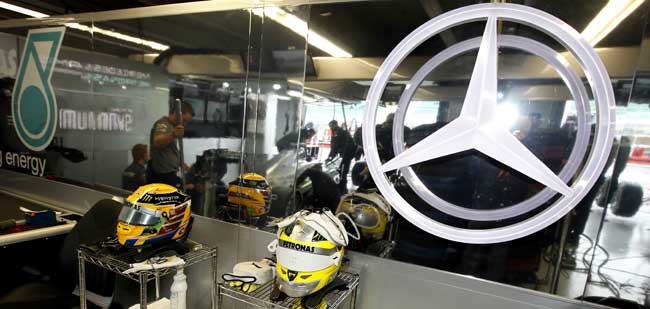 The FIA's International Tribunal has handed down its decision: both the Mercedes AMG Petronas F1 team and tire-supplier Pirelli were found in breach of the regulations, and the team has been suspended for this year's 3-day young driver training test.
In a statement released through its official website, the team says that it acknowledges and accepts the decision as well as the penalties that go with it.
The Tribunal did say it found the team acting in good faith all throughout the process and did not really intend to get unfair advantage through the tests. However, the other teams were not given the same opportunity to test, which was what FIA race director Charlie Whiting mentioned when he was first asked by the two parties about whether the test would be possible.
In addition, the Tribunal also found the two parties in breach of the International Sporting Code because of the nature of the test being "prejudicial to the interests of competition" as the Mercedes team was still found to gain a measure of material advantage out of the tire test, however minimal.
It was also revealed that the tire supplier had the intention of sending some confidential information to Mercedes, no matter how limited it was as the team did not know the specifications of the tires they were testing.
Aside from the suspension, Mercedes-Benz and Pirelli will also shoulder the costs of the proceedings (excluding the FIA's own legal costs), to be shared equally with the FIA.
You can find the full ruling on the case by visiting this link.