Ryan Joseph Ramos
July 27, 2013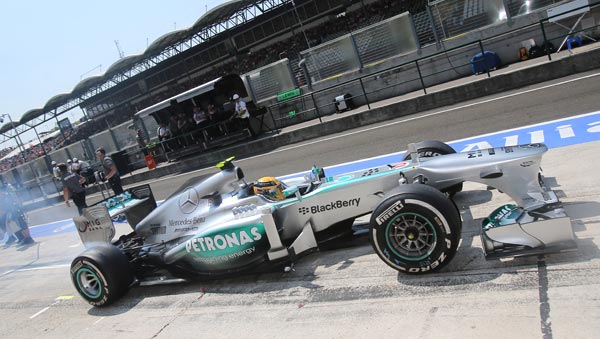 With Lewis Hamilton claiming a third-straight pole position at the qualifying for the 2013 Hungarian Grand Prix, and Mercedes teammate Nico Rosberg starting in the second row at P4 on the grid, there are high hopes for the Silver Arrows for Sunday's race. Here are some quotes from key personnel after the qualifying session.
"I was really surprised when the guys told me over the radio that I was on pole today," said Hamilton, who incidentally passed Ayrton Senna on the all-time career pole list. "It was a good lap but I thought Sebastian had done enough. So it's fantastic – and also to get three pole positions in a row."
He added that starting from the front row is a great thing, but he has to work to ensure that the race goes their way. "Looking to tomorrow, this is a tough circuit to overtake on but it's also a long run down to the first corner, and both Seb and the Lotus cars will be really quick."
Hamilton pointed out that how they handle the new tires will be the key in the race, especially since they'll be running on a hot Hungaroring track.
Rosberg said that he was surprised at the Mercedes cars' speed for qualifying. "It's great for the team to be starting from fourth and pole position," he said. "I hope we can have a good start even though I'm on the dirtier side of the grid."
The German driver was actually on pace for a good lap, up until his brake balance adjuster stuck up on him.
Team Principal Ross Brawn was all praises for his team, especially the engineers, drivers, and factory technicians. He added that the qualifying performance by Hamilton was "really impressive" and that Rosberg also drove well in spite of the aforementioned problem mid-lap.
"We know that we have a challenging race ahead of us tomorrow, with record temperatures forecast, and that will be the opportunity to see exactly what progress we have made," said Brawn.