Ryan Joseph Ramos
July 7, 2013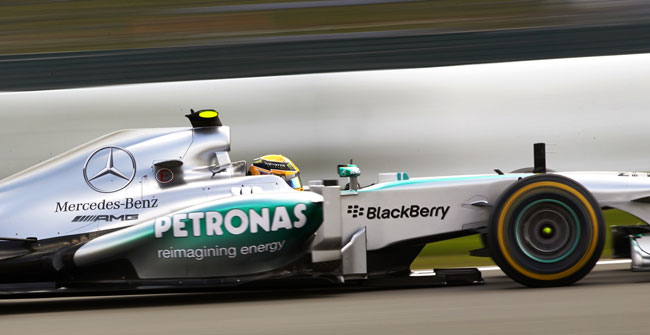 The Mercedes F1 team had high hopes after Lewis Hamilton took pole position in the team's home race at the German Grand Prix, but he was passed by the trailing Red Bulls right from the start and he never recovered enough to even challenge for the win. The Brit had to settle for P5, while teammate Nico Rosberg was able to improve his standing and finish in P9.
Sebastian Vettel took the win in this race, marking the first time the German driver has won his home race.
Overall, the race pace for the Merceds AMG Petronas cars were good; however, getting passed by the blitzing Red Bulls from the opening run was just no way to start the race. If he would have been able to keep the Red Bulls behind him, that's going to be a different story.
Unfortunately, that was not the case at the Nurburgring. He had to shift to a three-stop midway through because of grip issues.
The Lotus cars driven by Kimi Raikkonen and Romain Grosjean actually gave Vettel a scare before the Red Bull driver put his foot down, but they at least get to make a podium appearance together.
Fernando Alonso is in fourth, followed by Hamilton, then fellow Brit Jenson Button of McLaren-Mercedes in P6. Webber settles for P8, followed by Rosberg, then Nico Hulkenberg rounds out the top 10.