Ryan Joseph Ramos
June 14, 2013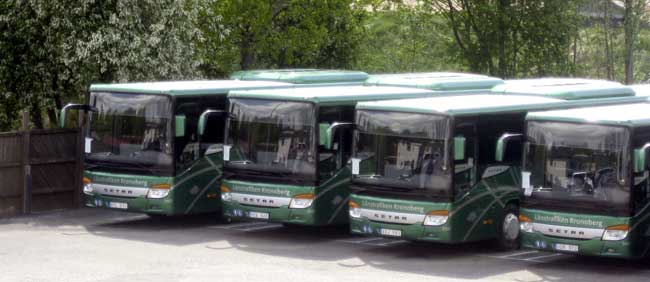 Daimler AG's Sentra bus brand just secured its largest order from Sweden, with a total of 65 MultiClass 400 buses set to be delivered to the Kronoberg region to be used across four bus operators.
The order will be fulfilled over 10 years, but the first buses are slated for delivery within this month. The buses will be used as school buses as well as for regular bus service within that Swedish region.
The tender won by four operators will divide the 65 buses as follows: 50 will go to Karlssonbuss i Vaggeryd, including its subsidiaries. The rest will go to Gerts Busstrafik, Tingsryds Buss, and Ryssbybygdens Buss. The order is comprised of S 416 UL (13 meters, 2 axles) and S 417 UL (14 meters, 3 axles) bus models.
The MultiClass 400 line boasts of BlueTec-equipped Euro V-compliant engines for efficiency, and they are fitted complete with rear double doors, wheelchair lifts, infotainment systems, and monitoring cameras. These buses are also known for having great value retention and are associated with good operating and maintenance costs.