Peter Parcon
June 14, 2013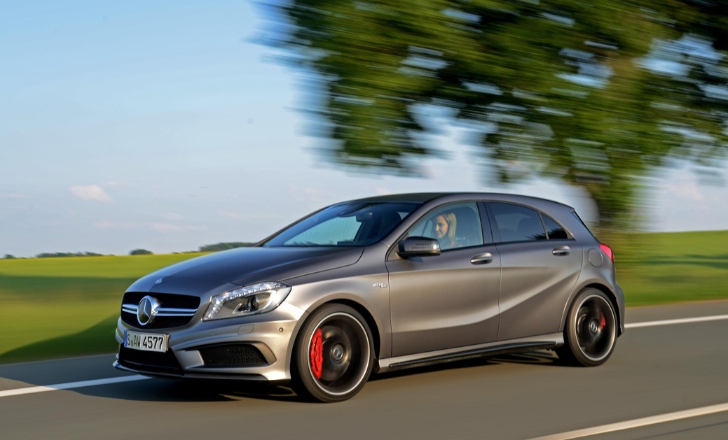 Sales of the Mercedes-Benz A45 AMG have started in the UK market. The price tag of the high-performance compact vehicle starts at around £37,800. The first batch of vehicles is expected to be delivered by August and potential owners can already start to order the vehicle in Great Britain.
The Mercedes-Benz A45 AMG features a 2.0-liter turbo-charged four cylinder engine that offers 360HP of power and 450Nm of torque. The compact AMG is capable of reaching 62mph within 4.6 seconds. It also has a top speed of 155mph, which is electronically limited.
The AMG Aerodynamics package can be used to enhance the base model of the Mercedes-Benz A45 AMG. The body kit will give the car a front splitter along with a rear aerofoil. The AMG Performance Exhaust, which gives the compact AMG a neat-sounding engine, can also be used to enhance the vehicle.
Potential buyers have eight exterior colors to choose from for the A45 AMG along with three notable wheel designs.