Peter Parcon
June 4, 2013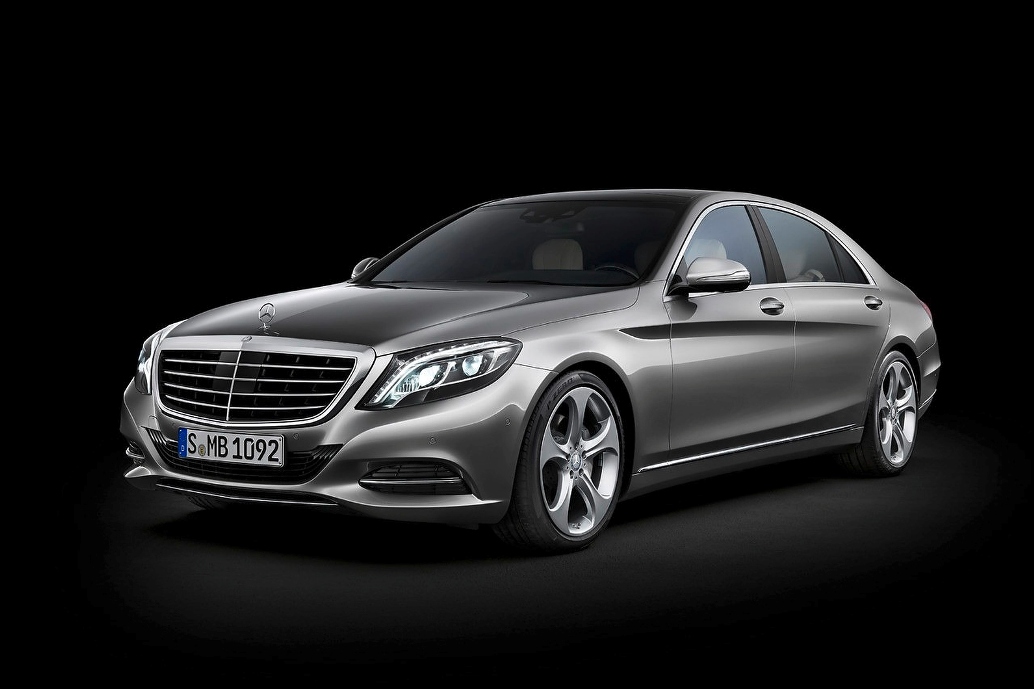 The technological features that merge space, efficiency, comfort, connectivity, quality and safety are aimed at maintaining the dominance of the new Mercedes-Benz S-class in the market for luxury vehicles.
The new flagship vehicle, which was given the codename W222, will serve as the replacement of the older-generation S-Class and the 57 and 62 limousines of Maybach. It will be available in five versions, standard wheel-base, extra-long wheelbase, LWB, cabriolet and coupe.
The grille of the vehicle will be wider and is more prominent than current Mercedes-Benz models. It will also feature a bigger headlight, contoured bonnet, intricately-designed front bumper, and a more subdued wheel arch flares. It will also come with a number of new safety features including illuminated belt buckle extenders and air bags on the rear belt straps. A seat cushion airbag will also come with models with a reclining rear seat.
The new S-Class will also be available in petrol, diesel, petrol-electric, and diesel-electric drive trains. The power of the 3.5-liter V6 engine on the S400 Hybrid will also increase to 302bhp. The S600 and the S500 Plug-in Hybrid will also be offered by next year.
The Crosswind Assist will maintain the straight-line stability of the vehicle by minimize the effects of strong side winds. The W222 will have the latest aluminum hybrid body shell, which is lighter than the 1991 W140 despite enhancements on safety and design. The passenger cell is composed of high-strength steel.
The S-Class is the first production vehicle that does not use light bulbs. In its place, LEDs are used for the lighting needs of the vehicle. The design of the S-Class also enhances aerodynamics by facilitating airflow into the radiator. The radiator features a flap that leads air towards the bottom of the vehicle. A boundary layer is created by the air flow, which lessens drag around the differential and rear axle.
The Magic Body Control of the vehicle combines with the Active Body Control feature, which allows it to minimize overall body movement. The vehicle also comes with a climate control feature that facilitates the individual adjustment of air volume, temperature and direction.
The S-Class also features the 3D Burmeister sound system that uses the space inside the vehicle as reverberation chambers.
A number of sensors on the new Mercedes-Benz S-Class facilitates automatic driving and even allows hands-free driving. This is limited to fifteen seconds due to legal restrictions on automatic cruise controls for vehicles.
The design studio of Mercedes-Benz developed the theme of the interior of the vehicle, which is a response to the global trend for fitness and health as well as the need to balance life with work.