Ryan Joseph Ramos
May 31, 2013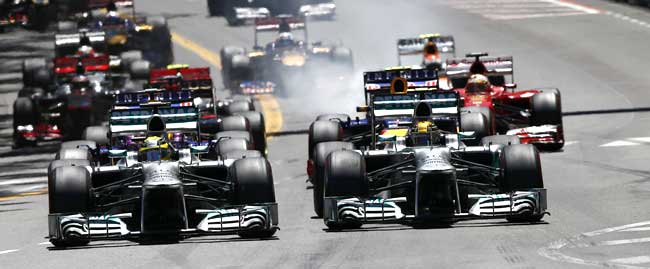 Mercedes AMG Petronas F1 star driver Lewis Hamilton believes that the Monaco Grand Prix isn't the last race the team will win this season. With a better understanding of the tires, Hamilton says that he thinks "another win is definitely on the books."
"I really do feel that this team is just going to continue to improve through the year," said Hamilton, who also said that he had to focus on his driving and step up his performance. He was speaking at a media event for the upcoming British Grand Prix.
Hamilton admitted that it was all about understanding the current set of tires some more. The car performs well enough, as it has shown consistently great pace on short runs like in free practices and qualifying.
Incidentally, the tires are also one of the things that can put a different kind of dent on the team's title hopes for this year. The team is currently involved in a tire test controversy after Pirelli had them do some testing on sets of tires to be used in future races.
Hamilton said that it was important to not get caught up in the things happening off the race track, like this latest controversy. Hamilton is no stranger to controversy, and he has shown in the past that he can compartmentalize and still race effectively.
"I think it's important we just keep our minds clear and just keep doing the job at hand," added the former F1 world champion.